Current opportunities
At OCCU, we hire passionate go-getters who will love serving our members, colleagues, and community with relentless generosity. If you can bring that to the table, we'll bring great benefits, competitive wages, and a genuine commitment to a healthy work/life balance. We are currently hiring for the positions listed below, but the opportunities don't stop with a job offer. We pride ourselves on helping our employees grow and develop in their careers.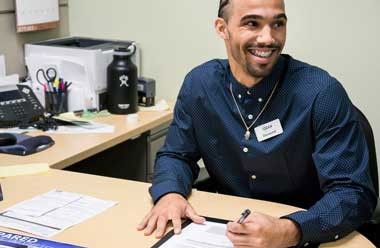 Why OCCU
We're proud to offer our staff an environment where they can feel good about making a difference. Take a look inside what makes OCCU tick.
OCCU is an equal opportunity employer and will provide equal employment opportunity without regard to race, color, sex, age, disability, religion or national origin.