Why work at OCCU
Start a career with OCCU
OCCU works to enrich lives. Our team members are tenacious in their desire to deliver on our promise to provide more than our members expect and everything they deserve with each interaction. 
We believe the best way to deliver on that promise is to create an environment where our employees are aligned with our core values of tenacity, humility and big-heartedness and feel good about their work and the ways in which they can contribute and support our members.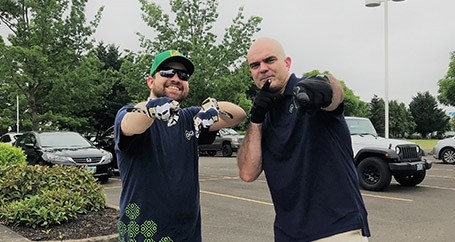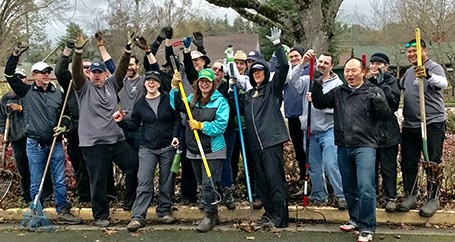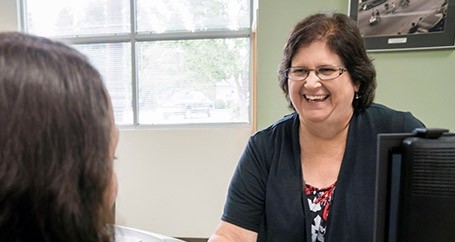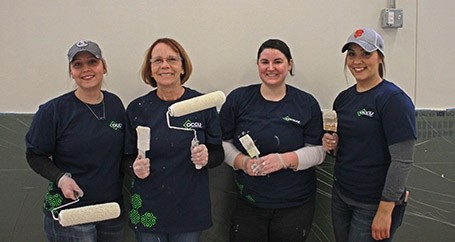 Our values set us apart
Our vision and core values guide us and help us to preserve what has always been special about OCCU.
Vision 
Enrich Lives. 
 
Values 
Tenacious 
We're dedicated and show up for our members with care.
Humble 
We support a culture of helpfulness by serving our members and one another.
Big-hearted 
We're active in our communities and give our time to support our members and places we live.
 
Oregon Business named us one of the top companies to work for
We know that our employees are partners of our success. In exchange for high levels of work performance, dedication, collaboration, service-mindedness and innovative thinking, we are committed to providing our employees with a challenging, open and engaging work environment that motivates them to stay with us over the long haul.
Our wages are competitive, and our benefits are generous, but surveys reflect that our employees like working here most of all because of the people. Our teams support one another, and opinions are heard and valued. We understand the importance of and champion work/life balance because we believe that if we can make a difference in the lives of our employees, they can help us make a difference for our members.
Awards received:
Culture of the Year and Culture Innovator – Kudos, Inc.
Top 100 Best Companies to Work for in Oregon – Oregon Business Magazine
Top 25 Corporate Philanthropy and Most Admired Companies – Portland Business Journal 

Health and wellness
OCCU strives to provide a benefit package that helps employees feel successful. OCCU offers flexible schedules and full- and part-time positions, and includes the following holistic wellness benefits as part of its total compensation package:
Generous PTO program.
Paid holidays.
Paid family and medical leave.
Medical, vision and dental insurance.
Flexible Spending Accounts (FSA) for child and health care expenses.
Health Savings Accounts (HSA) for health-related expenses.
Employer-paid life and long-term disability insurance.
401(k) plan with employer match.
Employee assistance program.
Up to 40 hours of paid volunteer time in the community.
Ongoing training and educational opportunities.
… And many other benefits.
OCCU is an equal opportunity employer and will provide equal employment opportunity without regard to race, color, sex, age, disability, religion or national origin.