OCCU Foundation
Helping our neighbors live well, learn more and thrive
Mission statement
Rooted in the OCCU vision — Enrich Lives— and its brand pillars of member service, value and community involvement, the OCCU Foundation is uniquely positioned to harness resources and help strengthen the overall health and well-being of the communities we serve.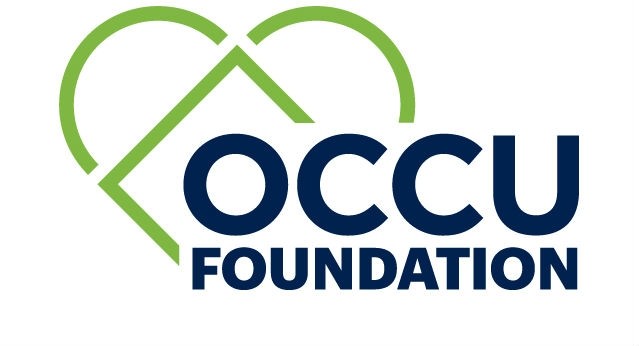 The OCCU Foundation exists because of our members. Together, we're working toward building happier and healthier communities. Consider us as your foundation ready to make a difference. 

When it comes to community, the OCCU Foundation believes in being big-hearted. We started the foundation in 2018 to further extend our credit union's vision of Enrich Lives. We invest in our communities and our members.
We've now donated nearly $3 million in charitable gifts. And we couldn't have done that without you! Because you partnered with the OCCU Foundation, together we've strengthened our donations and our influence.
To date, we:
Helped purchase hundreds of books for local elementary schools.

Built confidence in youth through education and career preparedness.

Donated more than $175,000 to local food pantries.

Invested in nursing education at 

PeaceHealth Sacred Heart Medical Center

.

Supported community and economic development efforts throughout the region.

Consistently aided fire relief and recovery efforts as wildfires continue to affect our region every year.

Funded nearly $1 million in student scholarships.
With many charities and community grants to support, we give generously to projects that advance learning, improve well-being and support communities.
Since its start, OCCU Foundation has donated close to $3 million in charitable gifts.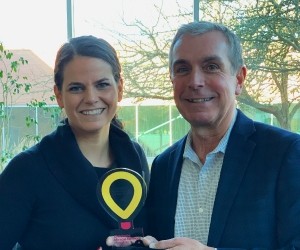 Our vision is to create a community where people and neighborhoods thrive.
As a leader in philanthropy, OCCU Foundation works with donors, nonprofits and academia to create a lasting impact for the residents and neighborhoods of our region. We strategically invest in initiatives and organizations that enhance and accelerate the well-being of Oregonians. 
OCCU Foundation partners with organizations like Children's Miracle Network to support the long-term health and well-being of our community.

Pictured: Alexa Sharps, Pediatric Program Director of Development, Sacred Heart Medical Center (left) and Ron Neumann, OCCU President & CEO and OCCU Foundation Board Chair.
Partner with us
Does your organization/initiative have a funding need that aligns with our mission? If yes, we invite you to apply for funding. Please complete the grant application linked below. A representative will respond to your request within 60 days.
Invest in OCCU Foundation today
We're helping academia, health care and dedicated nonprofits tackle our most pressing issues. We're advancing learning, we're promoting health and we're supporting communities. We're able to do this, and more, because of you.
Your investment in OCCUF is tax-deductible and will help support initiatives and organizations in our communities that provide services related to the overall health and long-term viability of the community. 
Donate online or at:
OCCU Foundation
PO Box 77002
Springfield, OR  97475
We appreciate your support and generous contribution to this endeavor. We are excited for the work to come through the foundation and look forward to continuing to make a meaningful and positive impact in our community. 
Tax ID #83-0566255