At OCCU Investment Services, your investments are backed by a team of professionals
When it comes to investing, it's important that you know you're making the best decisions for your finances and your future. OCCU Investment Services13 is dedicated to helping you with all your investing needs – no matter how big or how small they are.
Check the background of investment professionals associated with this site on FINRA's BrokerCheck.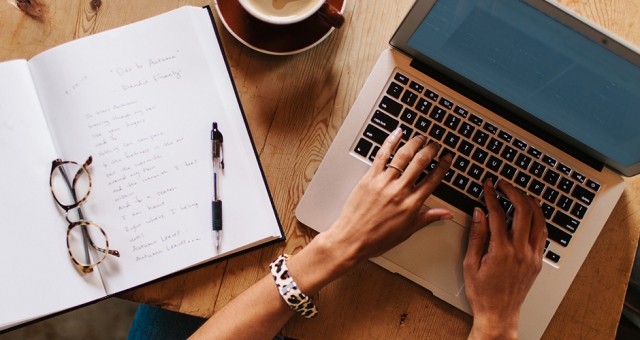 Financial advice from a team you can trust
Whether you're working toward a college degree or simply want to run your finances by one of our professionals, our financial consultants are here to help. Here's what we'll do:
Help you with estate planning and wealth transfer strategies

Review your investment portfolio

Help you prepare for retirement and help you once you've retired
Check your current asset allocation, make recommendations and help with risk tolerance
 
Complete a free, no obligation asset allocation analysis and financial planning
Helpful advice to work toward a better retirement
Retirement is no small goal. More than likely, you have a specific vision of what you'd like your retirement to look like. We'd love to help you make sure you're right on track toward exactly what you have in your mind, or maybe something even better. Our team helps with:
401(k) and 403(b) consulting

Small business retirement planning

Diversifying your financial portfolio
Managing risk

Seeking ways to accumulate more retirement income

Finding ways to minimize effects from inflation
Immediate assistance, long-term advice
When it comes to planning for long-term care, it's important to make sure you or your loved one is getting the care they need. That's why we'll help you with every step along the way. We can help with:
Identifying options including self-insured, Medicaid, levels of care and more
Reviewing everything you need to know about long-term care
Sharing information about recent long-term care developments
Review your financial plan
There is no better time to sit down with one of our wealth management professionals and review your investment goals. We understand that every financial journey is unique, and we can help you map your investments, anticipate roadblocks and stay on track toward your financial future. No matter the size of your investment, we're here to help you work toward your goals. Reach out today and schedule a review.
13Securities offered through Securities America, Inc., member FINRA/SIPC.  Financial Advice & Investment Advisory Services offered through PFG Advisors, a Registered Investment Advisor (RIA). PFG Advisors, OCCU Investment Services, Oregon Community Credit Union and Securities America, Inc. are separate entities. Securities America and its representatives do not provide tax or legal advice; therefore it is important to coordinate with your tax or legal advisor regarding your specific situation.

CLICK HERE FOR A COPY OF PFG ADVISORS' RELATIONSHIP SUMMARY (FORM CRS).

CLICK HERE FOR A COPY OF SECURITIES AMERICA, INC'S RELATIONSHIP SUMMARY (FORM CRS).

Free and simple tools are available for research firms and financial professionals at INVESTOR.GOV/CRS, which also provides educational materials about broker-dealers, investment advisors, and investing. 
 
Not NCUA Insured • No Credit Union Guarantee • May Lose Value

This site is published for residents of the United States and is for informational purposes only and does not constitute an offer to sell or a solicitation of an offer to buy any security or product that may be referenced herein. Persons mentioned on this website may only offer services and transact business and/or respond to inquiries in states or jurisdictions in which they have been properly registered or are exempt from registration. Not all products and services referenced on this site are available in every state, jurisdiction or from every person listed.
 
Member FINRA/SIPC. FINRA registered branch office location: 2890 Willamette Street, Eugene, OR 97405