5 reasons to consider a credit union for your business banking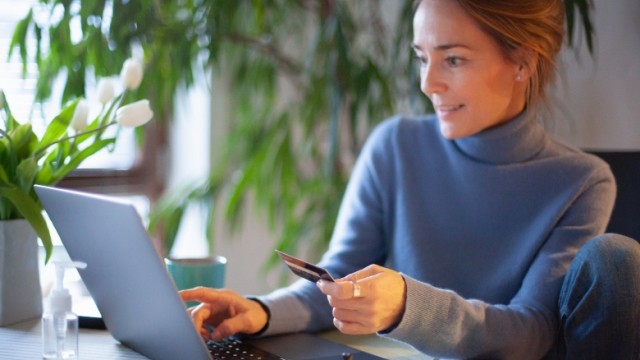 OCCU

-

07.21.2021
Your local business is about more than just the goods or services you provide. It's an investment in our community—and you can maximize your investment by choosing a credit union as your banking partner.
A credit union like OCCU is the perfect choice for community-minded business owners who want to work together to build strong local economies and resilient communities. Not only do you get the full range of financial options—from checking accounts to credit lines—to help your business grow, but your money stays within the local economy to help our communities thrive.
At OCCU, we're not in it to make money. We're here to make you money. Our member business owners are the beating heart of our community, and our mission is to help you succeed in any way we can. Here are five reasons to choose a credit union for your banking needs:
1. Checking accounts tailored to your organization
We don't believe in one-size-fits-all checking—especially for businesses. Every business has different financial needs depending on its size, growth stage and the type of organization. When you're a growing business, you need a checking account that can grow with you.
Our new business checking accounts meet the changing needs of a growing businesses by offering three different levels: Launch, Thrive and Optimum. New startups and smaller businesses with limited transactions can start with a Launch account, upgrade to Thrive as their customer base grows, and switch to Optimum once they're well-established.
We also offer checking accounts customized for organizations with unique needs, such as law firms and nonprofits. With IOLTA Checking, law firms can deposit client retainer funds into a no-fee trust account. Our Mission Driven Checking accounts allow nonprofit organizations unlimited free transactions with no monthly service fees or minimum monthly balance.
2. Business loans and lines of credit
When it's time to expand your business, upgrade your equipment or renovate your building, it's handy to have a go-to lender to count on. Even better if they can offer low fees and competitive rates on a business loan. From commercial real estate loans to business credit cards, we've got the right lending options to help you take your business to the next level.
We're also here to lend a hand during the tough times. A line of credit can provide a safety net for your cash flow, helping your business weather the unexpected and stay afloat when things are tight.
3. Business vehicle loans
Company vehicles aren't just for big businesses with fleets. Small business owners, too, can enjoy the tax benefits of a company car. Plus, having a business vehicle at the ready can open up new revenue opportunities such as delivery or consulting services.
Whether you're looking to expand your fleet or purchase your first company car, our business vehicle loans for new or used vehicles are quick and easy so your business can keep moving ahead at full speed.
4. Cleared check images
If you want to run a tight ship, detailed record keeping is essential. Having easy access to images of your organization's cleared checks can save you time when reconciling your books and help prevent internal fraud.
That's why OCCU offers Cleared Check Images as part of our Member Business Services. Just submit a request for your desired date range, and we'll send a secure email with up to a year's worth of cleared check images in one PDF document for easy reference.
5. Community networking and partnerships
When it comes to enriching our communities, OCCU isn't content to simply offer banking services. We also actively collaborate with small businesses, nonprofits, local chamber of commerce and more to partner, raise funds, solve problems and support initiatives that bolster our members.
By allying your business with OCCU, you'll become a part of our community network. Join us in volunteering and raising money for great causes, and make your business integral to the fabric of our community. That's a benefit you can't put a price tag on.
Keep your business thriving—our Member Business Services team is ready to partner with you and support your business needs. Learn more about OCCU business accounts, benefits and services we have available to help your business thrive.