This is why college students need renters insurance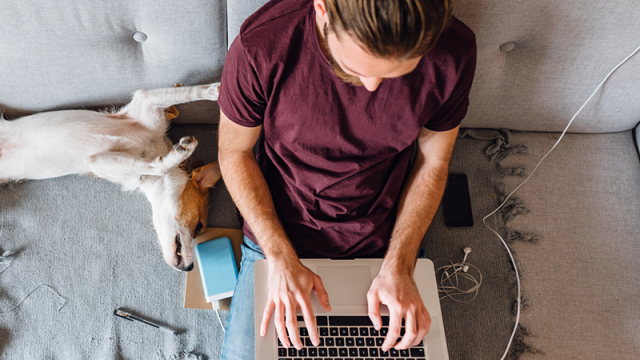 OCCU

-

08.15.2017
Laptops in backpacks and iPhones with Siri. Big-ticket textbooks and chairs from Ikea. Bicycles, TVs, and clothes fit for kings—these are a few of our favorite things.
At least, they're a few of the increasingly expensive items on the packing list for the typical college student. And since many are essentials that students use every day, losing them would be a huge downer.
Can you afford to replace them if they're stolen or damaged? If not, you might want to consider getting renters insurance.
"Don't make the mistake of thinking that students are too poor to have belongings to protect," says personal finance expert Laura Adams, aka Money Girl. "Most students living off-campus have thousands of dollars worth of personal items, such as electronics, computers, furniture, bicycles, clothing, and textbooks that make buying renters insurance worthwhile.
"If you can't afford to replace everything, you are really rolling the dice if you don't have renters insurance."
Fortunately, renters insurance is generally inexpensive and won't break your budget—even a bare-bones college budget. Here's what you need to know:
Who needs it?
Not every college student needs renters insurance, but many do.
If you're a student is under age 26 and plan to live at home or in a dorm, you should already be covered under your parents' renters or homeowners policy. But policies usually limit coverage to just 10 percent for items that are off-site. Since a policy for $100,000 worth of coverage will only cover $10,000 worth of a student's possessions, those with a lot of expensive gear may need extra coverage.
Those who live off-campus are even more at risk. Most policies won't cover the belongings that moved to another residence, even if temporary. If a student is living off campus, it's a smart idea to get their own renters insurance.
"Landlords typically cover the building and not the tenant's belongings," said Adams. "They will not replace any damaged or stolen items.
And just because a roommate has renters insurance doesn't mean you don't need it too. One student's policy most likely won't cover another student's possessions.
What to get
The average renter has between $20,000 and $30,000 in possessions. Imagine trying to replace all that at once! That's why it's important to get enough coverage.
Renters insurance includes three types of protection. Before you buy, ask about coverage for:
Personal possessions. Will the insurer replace all belongings if they get stolen, vandalized, or destroyed in a fire?
Liability. Does the policy cover any damages you might be liable for, including medical expenses if someone gets injured at your home or legal fees in case you get sued?
Additional living expenses. If you get displaced by a storm or fire, will your policy cover the cost of a hotel or temporary rental?
A typical renters insurance policy includes $100,000 in liability coverage, while personal property coverage depends on how much stuff you have. To figure out how much you need, add up the value of all of your belongings—including electronics, clothes, furniture, and household items. An online home inventory tool can help.
Having renters insurance means you'll be protected in case your roommate likes candles a little too much or your roof springs a leak. You'll be able to weather life's storms like a pro without breaking your academic stride.