Your No. 1 tool to avoid holiday overspending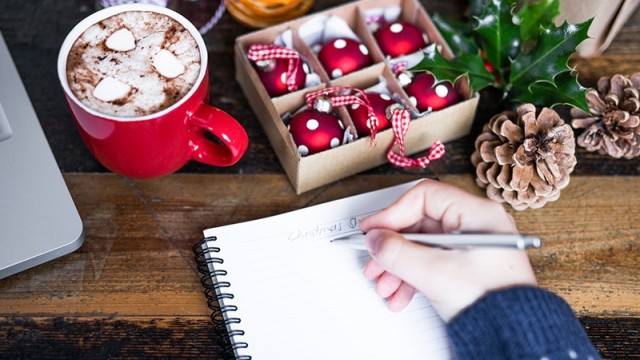 OCCU

-

04.26.2023
The holidays have a way of sneaking up on a lot of us. In all the back-to-school flurry, it's easy to forget that they're right around the corner. Between the shopping, the decorating and more last-minute shopping, getting caught unprepared can lead to rash spending decisions that will leave you overextended.
Every year since 2009, Americans have increased their holiday spending. That isn't necessarily their plan, but we all know how easy it is to spend more than you intended. If you start saving now, you can budget in advance so you don't end up overcommitting your paycheck or racking up debt buying gifts.
An Ignite Savings account is a powerful tool to help you keep a leash on your holiday spending. With competitive interest rates and no minimum balance, you can earn more for the holidays all year long.
Already have an Ignite Savings account? Pair it with a secondary savings or money market account. That way, instead of tossing your holiday funds in with the rest of your savings, or letting it mingle with the bill money in your checking account, you can set it aside in a dedicated savings account, which allows you to:
Save automatically. It's a busy time of year, and you've got a lot to keep track of. You can put your holiday savings on autopilot by setting up automatic transfers from your checking account. You choose the amount, and we'll do the rest. By the time the holidays roll around, you'll have saved up without even realizing it.
Set a clear budget. Budgeting becomes easier when you know exactly how much you have to spend. With a holiday savings fund, you can easily track your spending and see at a glance how much room you have left in your budget. Keeping your holiday money separate from your day-to-day funds makes it easier to stay disciplined and avoid overspending.
More holiday savings tips
Once you've set up the OCCU savings account dedicated to holiday celebration, here are a few more ways to keep your spending on track:
Cut back on one purchase you regularly make, such as your daily coffee.

Establish inexpensive traditions like touring the neighborhood Christmas lights, making crafts, volunteering together and watching holiday movies at home with hot cocoa.

Make your holiday meal a potluck.

Don't leave home without your shopping list and never go to stores just to see what they have.

Start comparison shopping now so you'll know where to snag the best deals.
The holidays are notorious for busting budgets, but yours doesn't have to be one of them. With a little advanced planning, you can enjoy your holidays in style and in the black.