Apply for nomination to your OCCU Board of Directors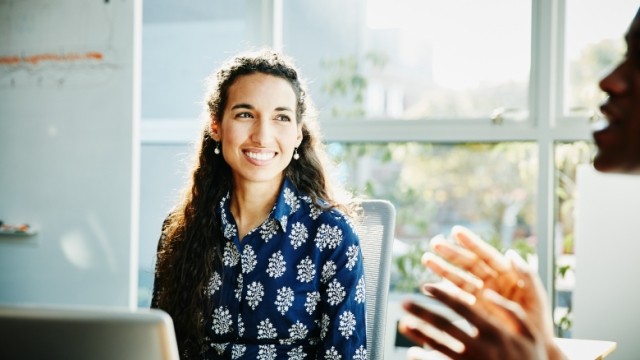 OCCU

-

09.08.2020
By Bill Inge,  OCCU Board Vice Chair and Nominating Committee Chair
 
I visited a local credit union and applied for my first auto loan when I was 16 years old. Over the years, I had many different credit union accounts and had been very satisfied with the service I received. Things changed, for me, after the birth of premature twins, I hit a time of significant financial distress; I wasn't sure where to turn. Thanks to the support of my credit union and the care and dedication of a loan officer named Linea (yes, I still remember her name after all these years), I was approved for a loan that by all accounts, I shouldn't have been given because of my credit score. I was afforded the opportunity to sit down with Linea and share my story. I felt cared about, trusted and listened to. I didn't think a financial institution would do this for me. That single instance made me a dedicated credit union member and advocate for life.
I have been a member of OCCU for many years. When asked to consider serving on the Board, I recalled my experience and the stories of people I had met who had struggled to get loans because of difficult circumstances - some beyond their control. I decided I wanted to influence a positive change where individuals are more than just a credit score and the circumstances of one's financial needs are a part of the consideration in loan approvals. I have done that through my service to OCCU and our members. The Board, alongside credit union management and staff work diligently every day to meet our members where they are.
I also believed I could learn and grow while working with credit union management and staff and the other Board Members. I have found that to be the case. My time on the OCCU Board has helped to influence how I look at my business and how successful businesses operate. OCCU is a well-run financial institution. The management, staff and Board Members are smart, visionary people, and I am honored to be a part of the team. I can honestly say that together we enrich lives.
I believe this is a unique and rewarding experience, and I encourage you to consider applying today. If you are interested in sharing your expertise by contributing your talents, experience, ideas and passion for OCCU and the credit union movement, I encourage you to learn more about what Board Service means at OCCU.
Interested parties must submit an OCCU Board Member Application and meet these minimum requirements:
Be a current member of OCCU and at least 18 years of age.
Satisfy the bonding requirements of the Credit Union.
Agree to the terms of the Credit Union's Code of Ethics Policy.
Agree to maintain confidentiality of Credit Union information and protect member privacy.
Not be employed by the Credit Union or its subsidiaries; or by another financial institution during the past two years.
For more information about Board service, please visit MyOCCU.org/board-directors or contact OCCU Board Vice Chair and Nominating Committee Chair, Bill Inge at OCCUBoardofDirectors@MyOCCU.org.
- Bill Inge, OCCU Board Vice Chair and Nominating Committee Chair