Celebrating 65 years with our growing membership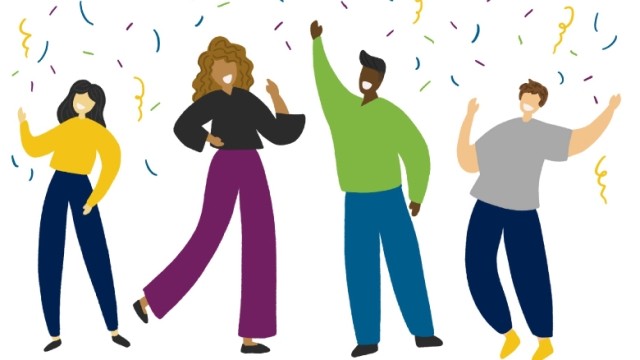 OCCU

-

06.24.2021
As of June 5, 2021, 20 days before our 65th birthday celebration, OCCU surpassed 200,000 members! 
We value the voice of each member we serve, and as a cooperative that is owned by our members your enrichment is our growth and our growth providing value back to you – our members.
To kick off OCCU's birthday festivities and to show our gratitude, we asked Team OCCU what they like, love or appreciate about our membership. The overarching themes were that you value community as much as we do, you are compassionate, you are our friends and together we delight in one another's milestones and achievements. 
Hear it directly from some of our team members:
"I love that our members support local businesses, charities and neighbors with a smile. They are the ones who grow and enrich our entire community. Thank you!"
– Natasha, Member Relations Support Generalist
 
"I love that our members are compassionate. We have a new team, a new branch, in a new community. We have been embraced by the Keizer community from day one. We have been met with patience and gratitude for being here. So, for that - thank you!"
– Martin, Keizer Branch Manager
 
"There are many things to love about our members: they are giving, they care about their community and those around them, and they are vocal about how to make OCCU better. Our members give us feedback which is really just the opportunity to be better and to make choices that positively impact the communities we serve, the employees and of course the membership as well. I'm a member too, you know! And when members provide feedback that encourages OCCU to improve and launch a new online banking platform or to develop and deploy new, awesome products like Ignite Savings®, I win too!"
– Kenna, Senior Business Process Analyst
 
"Our members are part of the community I live and work in. The same community I am raising my children in. I love hearing their stories; they inadvertently have impacted my life. I love finding connections between my path / journey and theirs. It really brings home the idea that we are community based and helping one another!"
– Sara, South Eugene Branch Manager
 
"I love that our members are constantly growing. Every day we help members who are buying their first car or their first house; they are advancing in their careers, working on building savings and partnering with us as they go! We are so excited to celebrate these successes with members!
"One of my favorite things about members coming into the branch is when parents bring in their little kids and the little ones get to be an active participant in their deposits or their withdrawals. They get to learn with us a little bit at a time!"
– Mikayla, Enrichment Advisor at Downtown
 
"I love that our members give us grace when things get rough. They are loyal and proud of their membership. When I'm out and about with my OCCU logo wear on, I have people come up to me and excitedly share that they love us and have been with us for a hundred years. :) When I ask new employees what their friends and family said when they learned of their new job with us, they say things like, "Oh! That's my credit union! I love them! Great choice!" It's always a delight to hear these things."
– Jeanine, Senior Training Specialist
Thank you for being a valued OCCU member in our community! Join us in celebrating this milestone of a year.