Credit union vs. Bank: What to choose?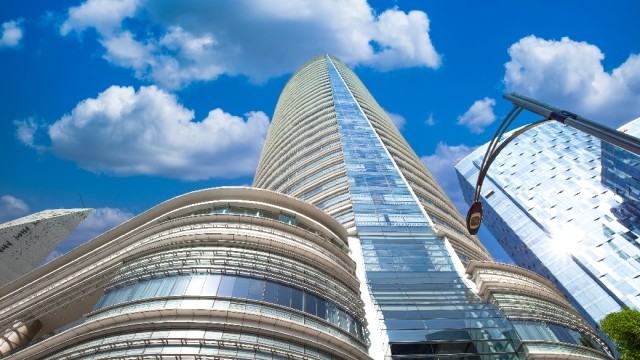 OCCU

-

10.19.2023
When you think about it, looking for a financial partner is similar to seeking out other relationships. Above all, you want a partner you can trust, one that always looks out for your best interests and puts your financial needs first.  
So you need to choose carefully and decide what's important to you. What makes sense for your situation, a credit union or a bank? Both offer many of the same financial products, such as checking and savings accounts, credit and debit cards, loans and retirement accounts, among others.  
But there are key differences. Most notably, credit unions are member-owned, not-for-profit financial institutions. Once operating expenses are met, credit unions return profits to you and other members in the form of higher interest on savings, lower interest rates on loans, and valuable new products and services. That's just not how for-profit banks do it. Their profits benefit the shareholders, not the consumer.  
Simply put: Banks are focused on making money. Credit unions are focused on making you money.   
But that's not the only difference.  
Common bond  
You belong to a credit union. You're more than a customer, you're a member. To become a member, you have to meet certain eligibility criteria established by each individual credit union. The requirements might be a relationship to a business, a community, a career or a military institution. Find out all the ways you can become eligible for membership at OCCU.  
Owned by members  
When is a member more than a member? When they're also owners! Credit unions are owned by the members they serve. By funding your primary share account, you own a share in the organization. Members elect a board of directors to help set the strategic vision and oversee the management of the credit union.  
Better interest rates  
As member-owned nonprofits, credit unions' main focus is on providing value for members. This allows OCCU to return its profits to members in the form of higher yields on savings, money markets and certificates while offering lower rates on credit cards and loans.   
Lower fees  
Credit unions typically charge fewer and lower fees for their financial services. At OCCU, for instance, we offer overdraft protection to avoid insufficient fund fees, and we charge no administrative and maintenance fees for individual retirement accounts. In recent years, OCCU has reduced or eliminated more than 60% of member-account related fees. Do the math and see how much you save by banking with OCCU.
Shared branching  
Local or regional credit unions may not have nationwide branches like big banks, but credit unions do offer options that level the playing field. Credit unions like OCCU that are part of the CO-OP network allow members to use "shared branching," which essentially means that you can go into any credit union branch that is part of the network and conduct a transaction as if it were your own credit union.   
Member-centered service  
Credit unions offer personalized service because members are owners and are the reason behind everything a credit union does. At OCCU, our goal is to be your lifelong financial partner. We want to help you make healthy, long-term financial decisions. To do that, we ask questions. We listen. We suggest products and services that meet your needs. Then, we fill those needs with a full range of savings and checking accounts, direct deposit, auto loans, mortgages, certificate accounts, investment services and more.  
Safety of your funds  
Both credit unions and banks are committed to securing your money. Credit unions and banks are supervised, regulated, and insured by federal agencies — credit unions by the National Credit Union Administration and banks by the Federal Deposit Insurance Corporation.  
Selecting a financial institution is an important decision. Choose one that will partner with you and offer you the service and value you deserve.