Give where you live: Help us donate 30,000 meals to local food banks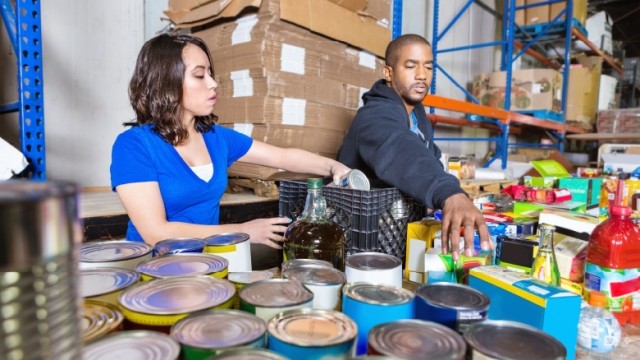 OCCU

-

07.23.2020
h3 { text-transform: none !important; margin-top: 30px !important; margin-bottom: 15px !important; }
Within our communities, COVID-19 has left record numbers of people experiencing food scarcity. As local food banks continue working to keep families fed, they could use some extra help.
During times like these, we're grateful for our members and how they step up to lend a hand. Here's an opportunity to join in and help.
Throughout July and August, anytime you use your OCCU NICE Perks®, Duck Card or Beaver Card for grocery and grocery delivery purchases, we'll donate additional reward points** to share between three local food banks. Our goal is to raise $10,000—the equivalent of 30,000 meals. Will you join us?
Here's what you need to know:
How does it work?
Whenever you visit or order from your favorite grocery store, pay with your NICE Perks®, Duck Card or Beaver Card. We'll donate 0.725 point for every dollar you spend, up to our goal of $10,000. Plus, you'll still earn 1.25 points per dollar spent.
Which organizations will benefit?
The reward point donations will be divided equally between FOOD for Lane County, Marion Polk Food Share and Wilsonville Community Sharing. These three organizations have been instrumental in helping our neighbors through this time.
How long does it last?
Your credit card grocery purchases will keep earning donations through August 31, 2020, or until we hit our goal of $10,000. You can track our progress by following us on Facebook. We'll also send email updates to let you know how it's going.
One of the things we love most about our community is the way people come together to support each other. If you're buying groceries or having groceries delivered, reach for your OCCU credit card. We'll match your points with a donation to local food banks in our communities.
 
**Point donations will be calculated based on a 0.725 point per dollar spent. Once the donation goal of $10,000 is reached, no additional rewards points will be eligible for donation. The duration of this promotion is 7/1/2020 to 8/31/2020.