We learn from you every day.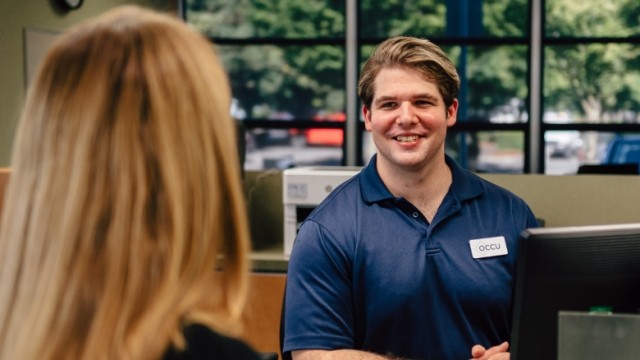 OCCU

-

07.06.2021
Serving the needs of our members is at the center of everything we do and we're grateful for opportunities to learn from you. When we see an opportunity to serve our members better, we advocate for that improvement. This becomes even more important when we encounter a situation in which we do not meet your expectations.
In June, we experienced a processing error that impacted accounts for many of you and for that we apologize. While the team worked quickly to resolve the error, we understand that it may have created a sense of uncertainty. The issue has been fully resolved and additional processes have been put in place to ensure that an error such as this does not happen again. We are appreciative for the grace you allowed our teams as we worked on resolution. Should you have any residual impact such as third-party fees or other issues as a result of this situation, please contact us.
We've always appreciated feedback from our members and in 2020, we took that a step further and implemented a member enrichment program to better understand what you want from us as your trusted financial partner. Through this program, we have been able to identify opportunities to improve how we support our membership and the communities we serve. Recent areas of improvement as a direct result of your feedback include:
Relocated our Barger branch to a new branch on Royal Ave., in Eugene, to increase the services offered to members in that area.
Improved the mortgage loan experience to speed up processing times and enhance communications.
Deployed all new ATMs that are more reliable and include human-centered technology … more to come on this soon!
Created a loan payment resource page on our website to outline all the ways you can make a payment at OCCU.
Made adjustments in our Member Contact Center to ensure that the time you spend on the phone with us is more efficient and productive.
As a not-for-profit financial cooperative, we work hard to continually deliver value to our members. Alongside our focus to enhance your member experience, we remain committed to keeping our loan and deposit rates competitive. We regularly review our fees and make adjustments to reduce and even eliminate fees. We no longer have wire transfer fees, monthly checking account fees or nonsufficient funds (NSF) fees.
On behalf of the OCCU team, thank you for your feedback and more importantly for placing your trust in us. We understand that you have a choice and are honored that you have chosen us as your financial partner.
With gratitude,
Ron Neumann
President & CEO