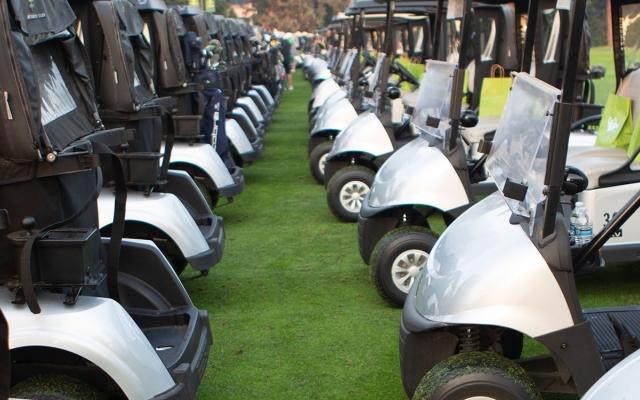 OCCU Foundation Golf Classic
2nd Annual OCCU Foundation Golf Classic
Monday, Oct. 9, 2023
Eugene Country Club, 255 Country Club Rd
Eugene, OR 97401
We are thrilled to host the OCCU Foundation Golf Classic, presented by Stifel, on Monday, Oct. 9.
Funds raised from our Golf Classic will help us fund the mission of the OCCU Foundation so we can continue to address the basic needs of our neighbors and support the advancement of our communities. Proceeds will go to the OCCU Foundation restricted fund, which works to alleviate childhood hunger and feed families.
More than 150 people will join us at Eugene Country Club in Eugene, OR for a day of golf and conversations about how we can make a difference in underserved communities throughout our footprint.
Thank you for supporting OCCU Foundation!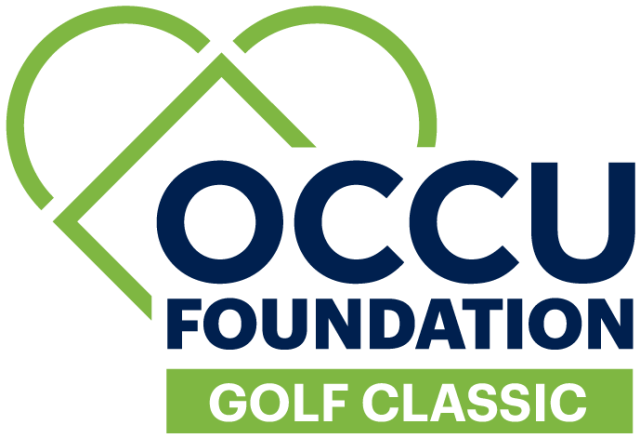 Schedule of events
7:30 a.m. – Registration opens

Dutch Bros. Coffee and light breakfast snacks served
Driving range, putting green available for warm-up

9:00 a.m. – Shotgun start
10:30 a.m. – 1:00 p.m. – Lunch available on the turn at club event deck
2:30 p.m. – Post-event reception with wine from King Estate Winery 
General information
Play format: team scramble
Dress code: proper golf attire – no jeans
Players are requested to maintain a reasonable playing pace
Lunch will be on the turn
The event is rain or shine
Limited rental clubs are available through Eugene Country Club
No refunds will be given
Thank you to our 2023 sponsors
Friends of OCCU Foundation
Blend
Farleigh Wada Witt
Hershner Hunter, LLP
MeridianLink
NetApp
Advantis Credit Union
Anheuser-Busch PAC NW
Beaver Sports Properties 
Constellation Marketing Group
Cook Solutions Group
CU Benefits Alliance
CUNA Mutual Group
Dutch Brothers
Travelers Insurance
Experian
IQBAR
King Estate Winery
McKenzie Commercial 
McKenzie Sew On
PeaceHealth Sacred Heart Medical Hospital 
PSCU
QSL Printing
TBG Architects + Planner
Sponsorship opportunities
Presenting Sponsor — $25,000 (SOLD)
One (1) foursome of golf - includes green fees and golf carts, light breakfast, lunch and beverages
Recognition as presenting sponsor on all promotional materials, event webpage and signage
Company logo displayed on team line-up signage
Company logo on signage at tee box at one (1) hole
Company name included in all pre- and post-event communication
Inclusion on at least two (2) social media posts on OCCU channels
Opportunity to set up a display table during the event
Opportunity to include branded items in all participant gift bags
Gold Sponsor — $15,000 (One of two available)
One (1) foursome of golf - includes green fees and golf carts, light breakfast, lunch and beverages
Company logo included in all pre-event communication and event webpage
Company logo displayed on team line-up signage
Company logo displayed on three (3) track signs displayed on golf course
Inclusion on at least one (1) social media post on OCCU channels
Opportunity to include branded items in all participant gift bags
Silver Sponsor — $10,000 (One of three available)
One (1) foursome of golf - includes green fees and golf carts, light breakfast, lunch and beverages
Company logo promoted on webpage
Company logo displayed on two (2) track signs displayed on golf course
Inclusion on at least one (1) social media post on OCCU channels
Opportunity to include branded items in all participant gift bags
Bronze Sponsor — $5,000 (One of five available)
One (1) foursome of golf - includes green fees and golf carts, light breakfast, lunch and beverages
Company logo promoted on webpage
Company logo displayed on two (2) track signs displayed on golf course
Opportunity to include branded items in all participant gift bags
Friends of OCCU Foundation — $2,500  (SOLD)
Two (2) for golf - includes green fees and golf carts, light breakfast, lunch and beverages
Company name promoted on webpage
Company logo displayed on one (1) track sign at the OCCU Foundation tent on course
Opportunity to include branded items in all participant gift bags
Celebration — $2,500 (three of five available)
Company logo displayed at the post-golf reception and celebration
Verbal recognition during event programming
Company name listed on event webpage
Opportunity to include branded items in all participant gift bags
Tee box — $1,000 (six available) 
Company logo displayed at one (1) tee box
For more information
Email us at OCCUFoundation@MyOCCU.org