Home inspection: Know what you're getting into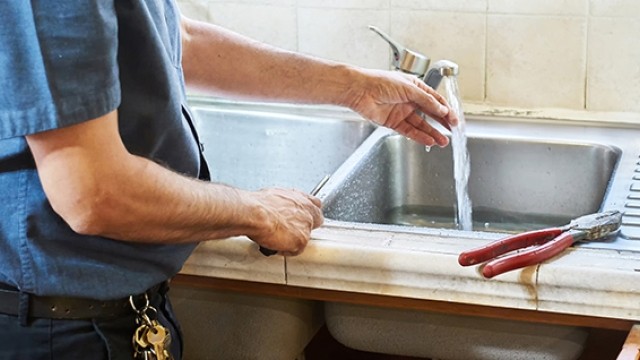 OCCU

-

12.10.2017
You've found the one. It has everything you're looking for: plenty of space, great yard, lots of curb appeal.
But that's not all you're buying.
"You're also buying any problems lurking in the walls or the crawl space or the attic," says Bill Loden of the American Society of Home Inspectors.
There's so much more to a house than what you see on the surface. Before you seal the deal on your new home, you want to gather as much information as you can to ensure you're making the right decision. That's where the home inspection and property appraisal come in.
Inspection vs. appraisal: What's the difference?
An inspection and appraisal have similar goals—to help inform your decision—but they're two very different steps in the homebuying process.
A home inspection is your opportunity to peek under the hood of your potential new home and make sure everything is up to your standards. The inspector will check for major issues like signs of dry rot or pest infestation. If you're buying an older home, you may also want to consider the expense of a more extensive inspection to check for things like lead, mold, radon, roof or foundation problems. Even if you're buying a newly built home, you should still have it inspected to see if it's really as good as it looks.
To ensure you get an inspector who has your back, it's best to pay for it yourself and have your realtor arrange it for you. If you've asked the seller to pay for it, they'll get to choose the inspector—who may not have your best interests in mind. At the end, you'll get a list of the home's flaws, from minor issues to major defects. It's up to you to decide which items you can live with and which need to be addressed; your realtor can help you negotiate with the seller to resolve any major problems.
Once you're satisfied with the results, the next step is to have your loan officer arrange a property appraisal and title search. While this report isn't as detailed as an inspection, it will tell you the home's market value as well as any information about it found in public records.
Why you need a home inspection
No matter how perfect a home looks on the surface, an inspection could still unearth hidden deal-breakers you need to know about before proceeding with your purchase. Most homebuyer offers include a contingency in case any defects are uncovered during the inspection. If you discover any issues you just can't live with, you can still back out of your offer without penalty or negotiate new buying terms. Just keep in mind that there's usually a timeline associated with such contingencies, so it's important to get the inspection completed right away.
Getting a home inspection can:
Keep you safe. Not all homes on the market meet current safety standards. A home inspector will identify any issues that might compromise your family's safety and determine whether the house meets current regulatory requirements. Building codes change all the time, and an older home may need significant updates to comply. Even newly built home can have serious flaws, so it's important to investigate the quality of your builder's work.
Save you money. You can't always tell what shape a house is in just by looking at it. A home inspection can uncover major defects that might not be visible during your walk-through. Imagine moving into your home and finding out a few years down the road that the entire house needs rewiring. Armed with the results from your inspection, you can make an informed decision about whether it's really the right home for you.
Give you negotiating power. If the inspector does find problems, you can use these as leverage to negotiate a better deal. For example, you can ask the seller to fix them for you, or request a lower purchase price to compensate. Some sellers may even agree to a cash credit to handle the repairs yourself. If the home has costly defects, an inspection could end up paying for itself several times over.
Getting a home inspection is a bit like having your mechanic examine a car before you buy it. It provides an extra layer of protection to help ensure you're buying a home you can live with.