Thinking of home improvements? Start with a plan!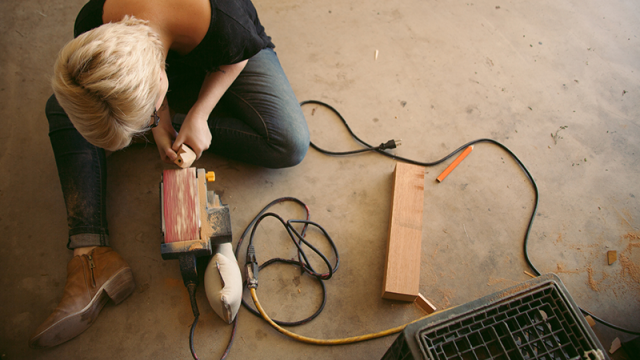 OCCU

-

06.07.2016
Before you start a home improvement project, regardless of the size, it's best to have a plan. We've all heard the horror stories of remodeling projects that took too long and went over budget.  While you should always add a buffer to both your timeline and budget, a plan will help you get the project done without unnecessary stress.
Use these tips to prepare for your next home improvement project.
Set the scope of the project
Determine what you want the finished product to be. Do you want more storage? Or perhaps open concept? Knowing how you want your house to look or function when the project is complete will help you focus the scope of the remodeling project.
If you have a long list of projects you would like to take on, prioritize which projects are most important. Replacing a leaky roof would surely outweigh adding a new bathroom. It becomes more difficult when deciding between cosmetic or style projects. For instance, if your goal is to have more space in your home, you may need to postpone updating light fixtures.
Once you have a general idea of the home improvement projects you would like to tackle, consider consulting with a contractor or interior designer to refine the scope of the project.
Consider the ROI
Whether you're remodeling for resale value or to better suit your lifestyle, any home improvement project is still an investment. Consider the expected return on your investment when making decisions about what projects you plan to take on and what materials you want to use. For instance, if you plan to sell your house soon, you should choose materials that will appeal to most buyers in your area.  Even if you plan on staying in your home for the foreseeable future, you'll still want to ensure the remodeling project doesn't detract from the value of your investment.
Set a budget
Home improvement projects are infamous for going over budget, even if they're DIY. Outline what you have saved or the home equity line of credit (HELOC) amount you want to use for the home improvement project before you get started. Set aside 15% for unexpected expenditures. They are bound to come up during the course of the project. The remaining 85% can be allocated to the projects you've decided on. Also, consider how the projects may impact your monthly budget. If you add a hot tub to your patio, your electricity and water bills are likely to increase. 
Divvy up the work
Determine what work you can do and what you can't. It will save you a lot of stress later on if you're realistic about your skill level from the beginning. Yes, you can probably find out how to rewire your house online. Does that mean it's a good idea? Probably not. If you do decide to go DIY, be sure to check for project hazards, such as asbestos or lead paint, before you get started. Professionals should be brought in to handle those kinds of hazardous exposures.
Also, keep in mind that contractors have the right tools to get the job done. The money you could save on labor will likely be spent on tools if you don't have the right equipment. However, there's a fantastic new resource in Eugene called the Toolbox Project, a library of donated tools available for any Eugene or Springfield resident to check out.