Four reasons fall is a great time to shop for a home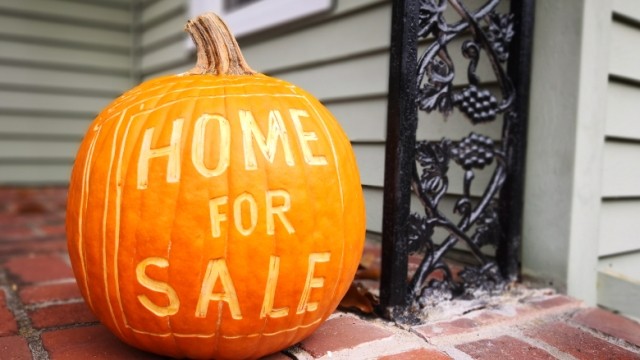 OCCU

-

08.23.2023
When the spring homebuying season starts, buyers flock to the market in fresh-faced, hopeful droves. By the time fall rolls around, those who haven't yet found a home are often ready to slink away in defeat — and many do.
But before you throw in the towel until next year, consider: If everyone else is putting their search on hold right now, this might be the perfect time to pounce.
Homebuyers often assume they won't have much luck in the fall or winter, so they don't even bother to try. But just because spring and summer is the most popular time to buy doesn't mean it's the best. In fact, the numbers suggest the opposite. Here are four reasons why fall might actually be a better time to go house hunting:
1. There's less competition
In the Pacific Northwest's intensely competitive housing markets, fall can provide some welcome relief for frustrated shoppers. The buyer pool tends to shrink this time of year as the weather takes a turn for the worse, people get caught up in the holidays and homes lose much of their curb appeal in the dreary winter landscape. That means fewer people to outbid you on the home you really want. If you need a reprieve from summer's bidding wars, this season is likely to offer one.
2. Prices are dropping
As the real estate market cools off for the year, home prices start to fall along with the temperatures. With fewer buyers in the market, sellers who weren't able to close a deal during the peak season may start to panic as they seek to unload their homes before the holidays.
3. You'll have more options
Since fewer people buy homes in the fall, inventories are usually at their highest — especially for buyers seeking starter homes, which are hard to find these days. Thanks to a pandemic and economic changes, the housing trends have changed in recent years, and home inventories are still lower than they were before 2020. But what hasn't changed is the boost in the number of houses for sale starting around September.  That means more opportunities to find a home that checks all your boxes.
4. Real estate agents aren't as busy
With fewer clients actively seeking homes, chances are your real estate agent will have more time to devote to your personal search. It's not just real estate agents either — lenders and title companies are also busier in the summer, which means mortgages can take longer to process. Buying in the fall or winter, when there's not as much activity, could help speed up your purchase.
If you still haven't found the right home, or if you're just starting your search, don't let the fall market cooldown dissuade you. The change in temperature might be just what you need to finally snag the home you've been waiting for.