3 smart reasons to start thinking Christmas in August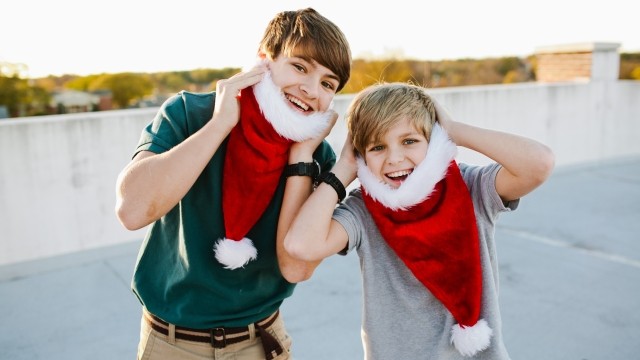 OCCU

-

07.11.2016
The holidays will be here before you know it – and wrapped with a pretty price tag. From shopping for the right gifts to preparing dinner and hosting a party for family and friends, expenses can quickly add up. However, if you get a head start on your savings, you can avoid the financial stress that comes with the holiday rush and spend the extra time celebrating with family and friends. Here are some reasons to start saving now:
You'll avoid overspending
It's easy to overspend while shopping when you get caught up in the heat of the moment, especially during the rush of the holidays and you have no fixed budget. But if you start saving early and create a budget (we suggest using our holiday budget worksheet), you'll be prepared for those impulse buys and know what you can and cannot afford, keeping your spending on track.
Holidays will be less stressful
When was the last time you had the opportunity to enjoy the holidays, stress-free? By saving early, you're not only helping yourself financially but you're also giving yourself peace of mind. You'll be able to relish those frosty December days with the family and not have the burden of finances running through your thoughts.  
You'll be prepared for holiday travel
Sometimes it's easy to forget about holiday travel expenses when your main concerns are buying gifts for loved ones and making sure the house gets decorated. So if the family reunion in December slips your mind, your finances may take a hit while you book a last second flight or hotel. Avoid this scenario by setting aside money months before December.
In fact, we recommend opening a Holiday/Tax Savings Account or a Personal Certificate Account with OCCU. It will make saving for the holidays and travel a lot easier, thanks to the competitive interest you'll earn.