4 money tools ready to help you push back on inflation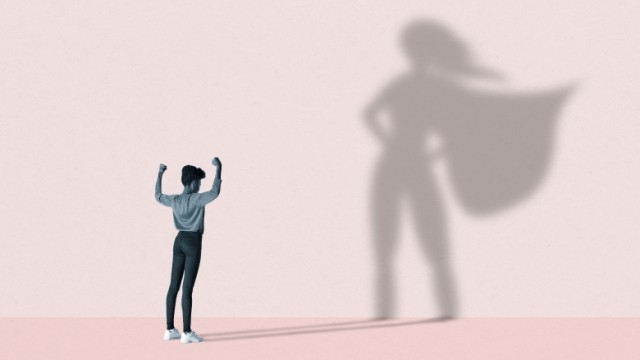 OCCU

-

07.21.2022
The news is full of headlines about the current economy, and they aren't painting a pretty picture. Recession, inflation, a bear market and rising costs are just a few of the financial challenges we're currently facing. 
In all this chaos and confusion — how do you know which way is the best way forward?  
No one's offering any certainties right now, but there's one thing OCCU members can count on: We'll always have your back, no matter what's happening with the economy or the world at large.  
We may not be able to solve all the big-picture financial stuff, but we will help you navigate it with clarity and confidence. Your path forward starts with us. 
The most important thing you can do is stop worrying about the future and start preparing for it — and we're not talking about underground bunkers or 12-month food supplies. We're talking about smart money moves you can make right here and now, regardless of your situation. We're here to guide you through a series of small, simple steps to get your financial house in order so you can rise to meet the current economic moment. 
We'll start by introducing you to the four basic financial superheroes you can enlist to help you push back against a tough economy. These tools are accessible to every OCCU member, no matter how small or large your income.  
Each one offers top-of-market interest rates to help support you during tough times. And when used together as part of your overall financial strategy, they can work together to create synergies and help you maximize your money. 
1. Remarkable Checking 
What it is: Remarkable Checking is an interest-earning checking account that nets you 1.00% APY on balances up to $20,000.* With no minimum balance required, all you need to do is take a few basic actions each month to keep earning interest, regardless of the size of your checking account.  
How it can help: Your checking account is an essential tool that keeps your money flowing in the right direction. If you're not earning interest on your checking account balance, you're missing out on free money. Depending on your balance, the extra bit of interest from a Remarkable Checking account could be enough help offset inflation, give you a little extra space in your monthly budget or even just buy you a cup of coffee without feeling guilty. 
Don't miss out: You have the power to take control. Drive your earning potential based on what you do, not what you have. 
2. Ignite Savings 
What it is: Ignite Savings is a high-yield savings account that offers significantly higher interest rates than the national average — starting at 5.25% on the first $500 you deposit.** There's no minimum deposit or balance required, so your money stays readily available while earning extra interest. 
How it can help: Many of our members have had to dip into their savings or emergency fund over the past few years, and now their reserves are depleted. Ignite Savings is a powerful tool for rebuilding your savings quickly. You'll earn far more interest than with a regular savings account—which means more money in your reserve fund. 
Don't miss out: OCCU's Ignite Savings giveaway. Open an Ignite Savings account by August 27, and you'll be entered in a drawing for a $200 gas gift card.*** 
3. Certificate of Deposit (CD) 
What it is: A CD is a high-yield deposit account with a limited term ranging from six to 60 months. During that time, your money is inaccessible but will earn higher interest than other deposit accounts. After the term expires, your money becomes accessible again.  
How it can help: Once you've built up some savings, the next step to consider in your financial plan is putting a portion of your funds into a CD. With a CD, you can earn extra money for you while the rest of your savings remain fully accessible. Think of it as a way to level up your savings.  
Don't miss out: Boost your savings with a limited time CD offer. Visit here to discover our special certificate rates. 
4. Money Market account 
What it is: A money market account is a higher-yield deposit account that still allows you to easily access your money. With a minimum balance starting at $500, you can earn up to 0.50% interest on your entire balance.**** 
How it can help: Once you've taken full advantage of your Ignite Savings account and put some money into CDs, a money market account is the next step toward maximizing your interest earnings. Since you earn the same interest rate no matter how big your balance is, it's a great place to allow your savings to continue to grow and mature. 
Don't miss out: Save with soundness. Add more secure earnings to your money plans with a money market account. 
As the economy continues to tighten, the passive income you gain from interest can help offset rising costs. That's why it's important to ensure you're taking full advantage of all the interest-earning accounts available to you.  
If you're not sure how to use these superpower tools to maximize your money, stop by your local OCCU branch or explore all the products and services we have to offer on the MyOCCU.org site. Our team's here to help you create a strategy to counteract inflation and weather whatever the economy has in store.  
*1.00% annual percentage yield offered on Remarkable Checking applies to the first $20,000 and 1.00% - .20% APY on balances greater than $20,000, subject to the qualifying factors (the "Qualifying Factors") being met during each statement cycle: i) 12 debit card transactions must clear through your account during the cycle; ii) one direct deposit or other ACH credit or withdrawal must clear through your account during the cycle; and iii) maintain active enrollment in eStatements during the cycle. If one or more of the Qualifying Factors are not met, you will receive default interest of .05% APY for that statement cycle. Automatic payment is defined as a payment pulled from a Remarkable Checking account by an outside source and excludes OCCU's Bill Pay service. APY effective 6/01/2022 and subject to change.
**Ignite Savings account annual percentage yield (APY) and rate may change. Fees could reduce earnings. 5.25% APY on balances up to $500, 5.25%-3.45% APY on balances $500.01-$2,500, 3.45%-2.23% APY on balances $2,500.01-$5,000, 2.23%-0.85% APY on balances $5,000.01-$25,000, and 0.85%-0.15% APY on balances of more than $25,000.01. First-year earnings are based on a 12-month average. 
***No purchase necessary, void where prohibited, must be 18 to enter. For details and official rules see MyOCCU.org/IgniteGiveaway/rules 
****Money Market account APY & rate may change. Fees could reduce earnings. 0.50% APY on balances of $500 or more.