Business banking services: How OCCU can help your business grow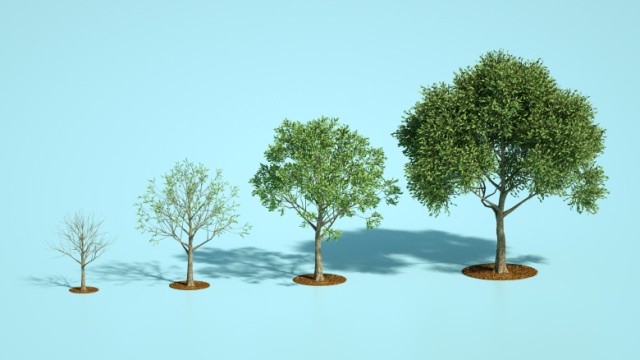 OCCU

-

08.24.2022
As every business owner knows, building a successful business is not a solo endeavor. It takes teamwork, strong partnerships and lots of community support. Who you choose to do business with can mean the difference between surviving and thriving. 
When you're growing a business, choosing which financial institution to partner with is one of the most important decisions you'll ever make. Your financial institution is much more than just a name that appears on your payroll checks. It's a key relationship that you build over time — one that can help keep you afloat during a rough patch or give you the boost you need to take your business to the next growth stage. 
No matter what type of business you own or how large it is, a credit union has so much more to offer than other financial institutions. When you choose a credit union for your business banking needs, we become your financial partner. And because we're a not-for-profit financial cooperative, you become one of our member-owners. Your success is our success.  
Here are just a few of the benefits of partnering with a credit union for your business needs: 
You're one of our most important stakeholders 
At a big-name bank, you're just another customer. But when you join a credit union, you become much more than that. Since credit unions are member-owned, banking with a credit union like OCCU makes you an important stakeholder within your financial institution. That means you have a voice in decisions that affect you and your business. 
 It also means you have our Member Business Services team at the ready. It's made up of people who live and work in your very own neighborhoods — not some far-off location. We're always available to support your needs whether it's an in-person visit, email or phone call. As a credit union, we're not beholden to investors or anyone else outside of our community. Our only obligations are to our members and the communities we serve. Everything we do and every decision we make revolves around providing you with the greatest possible value and the best possible services.  
We invest in our communities 
A resilient community is the bedrock upon which strong businesses are built. When communities prosper and local economies thrive, the businesses within them reap the benefits. That's why OCCU puts so much effort into bolstering our communities. 
We invest in our communities in a variety of ways, from volunteering our time to supporting programs that have a positive impact on our neighborhoods. But that's not all we do. We also invest directly in local businesses through programs that help sustain them during challenging times as well as services that promote their continued growth and success. 
We form strong partnerships that support you 
At OCCU, we're always on the lookout for potential partnerships to help strengthen the bonds of community. Not only do we partner with a variety of local businesses and nonprofits, but we work with organizations such as chambers of commerce to give local business owners the best possible chance at success.  
As a community partner, we collaborate on ways to align our community's efforts for maximum impact. We serve on chamber boards, attend fundraising events and support initiatives that make a difference for businesses. Our shared goal is to help propel our community through growth and innovation.
Our business banking services help you thrive at every level 
Over the past few years, we've put a lot of effort into expanding our business banking services so we can meet you wherever your business is at. Our tiered business checking accounts grow along with your business, so you'll always have an account that's tailored to your current needs.  
We also offer a range of business loans, credit cards and lines of credit to provide you with cash flow as you need it. From commercial real estate loans to business vehicle and equipment loans, we can help you expand your fleet, update your equipment, open a new branch and more. 
We're also here to support you while you're well on your way to achieving your business goals. We built our business money market accounts with your needs in mind. Enjoy top-of-market rates for your savings to grow. Gain peace of mind knowing your money is safe and accessible. It's another way that we invest in you to help you and your business grow. 
With OCCU as your financial partner, you'll have the full range of business services at your disposal — not to mention the backing of all our community partners. We're here to help your business or nonprofit thrive. Find out more here and contact our Member Business Services team today to discover what OCCU can do for your business.