Create a holiday spending plan you can stick to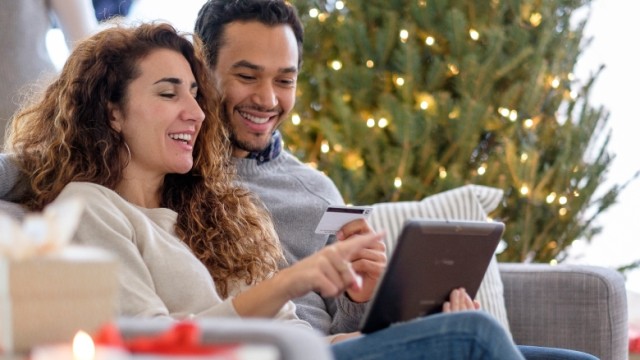 OCCU

-

11.18.2020
It's easy to get swept up in the magic and excitement of the holidays. After a long summer, we all deserve a healthy dose of holiday cheer.
If you want to stay financially healthy heading into the new year, the first step is to avoid overextending your budget during the holidays.
Creating a holiday spending plan can help you relax and enjoy the season of giving, secure in the knowledge that your finances are under control. Using the right tools and a little strategy, you can set a budget – and stick to it – with minimal effort.
Like any good strategy, your holiday spending plan should start with a goal. Choose a goal that aligns with your larger financial goals, like avoiding any further debt or starting a holiday savings fund for next year. Now it's time to make a plan for how you'll achieve it.
Set a spending limit
Your spending plan starts with a simple question: How much can you afford to spend on the holidays this year? Use that amount to divvy up your holiday budget.
As you plan out your gift list, don't forget to include other holiday-related expenditures such as food, entertaining, decorations, and charitable giving. Prioritize the items on your list in case your budget isn't able to stretch far enough, and make sure you build in some flex room for those surprise expenses that always seem to arise.
Track your spending
To follow a budget, you need to know how much you're spending. It's easy to lose track during the holidays, especially when you're shopping online. Use tools like digital banking to help keep you on track. Did you know you can link all your financial accounts in MyOCCU Online & Mobile, even external ones? This helps view all your spending at a glance – anytime, anywhere. Here's step-by-step instructions to help you get started.
Start a holiday account
Placing your holiday funds in a separate account makes it easier to track your budget while removing the temptation to overspend. Maximize every penny by choosing an interest-earning account such as our Remarkable Checking®.
Want to get a head start on next year's holidays? Start saving now. An Ignite Savings® account gives your holiday savings a boost on the first $500 you deposit. You'll have a whole year to take advantage of the compound interest.
Decide on a credit card strategy
Your OCCU credit card can help give your holiday budget a boost—but anytime you charge a purchase, it's important to do it strategically. Avoid using credit to overstretch your budget. Instead, leverage your credit card's benefits to your advantage. For example, you can use your card to:
Build up reward points.
Gain an extra layer of protection against identity theft.
Make a charitable donation.
Help sponsor a local family for the holidays.
If you do pay with your credit card, choose the account with the lowest interest and avoid charging more than you can pay off in a month.
The holidays are a time for celebrating, but this year a little extra caution can support your financial wellness. A holiday spending plan can help keep your finances in good health as we head into 2021.