Don't let the Grinch steal your holiday packages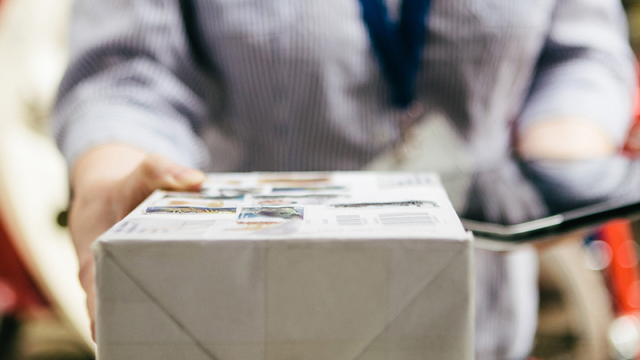 OCCU

-

12.06.2016
Every Who in Whoville likes free shipping a lot—until the Grinch intercepts the packages they bought.
Nearly half of all holiday presents this year will be purchased online. But there's always the fear that a thief might steal them from your front door. For 23 million Americans, it's happened before. And with more deliveries expected than ever this season—700 million from UPS—there's a reason to believe all those Grinches might try intercepting the more than $100 billion in packages we're expecting.
They come while you're working or out at the store. If you're traveling from home, the odds climb even more. To avoid having your holiday packages pinched, below are some tips for outsmarting the Grinch.
Hold or reschedule your deliveries
Instead of leaving delivery times to fate, you can schedule your packages to come at a date and time when you know you'll be home to receive them—or instruct the delivery crew not to leave them. For example:
UPS MyChoice lets you decide just where and when your gifts will arrive. Reschedule delivery or have them rerouted to a place where their safety cannot be doubted.
USPS can hold your mail, if you want, until you get home from your holiday jaunt. Or use Package Intercept for redirecting any valuable purchases you might be expecting.
FedEx Delivery Manager offers similar custom delivery options.
Leave special instructions for the driver
Most Grinches are looking for fast, easy loot. They're not likely to scour your yard in pursuit of packages that have been hidden view. So leave special instructions for the delivery crew to deposit your package somewhere discrete where it can't be spotted from the sidewalk or street.
Have packages shipped to your workplace
If you're working all day it might save you some stress to have items shipped to your business address. That way you don't have to go pick them up, and you know they'll be safe until it's time to close up.
Take advantage of technology
If you're still concerned that the Grinch might drop by, there are plenty of high-tech solutions to try:
A security camera trained on your door can prevent thieves from stealing your mail anymore.
Get text notifications when packages arrive so you can rush home and bring them inside.
Shopping online can be a huge time-saver, as long as you do yourself one little favor: Be proactive about thwarting the Grinch so you don't find yourself in a holiday pinch.