Pay without your wallet
Make secure online or in-store purchases with a quick touch using your mobile device. At OCCU, we support a variety of digital payment options to meet your mobile needs, including Visa SRC, Apple Pay,® Samsung Pay, and Google Pay.™ Shopping has never been easier.

Shopping made simple
Enjoy shopping at your favorite online stores while easily paying with Visa SRC. Visa SRC works with any of your OCCU credit and debit cards, and all your payment and shipping information is stored, so you never have to worry about filling out forms again.
Safe and rewarding
With Visa SRC's advanced security tools, you can shop confidently and conveniently at your favorite online stores. You'll also earn rewards, like special discounts and deals on products by simply making purchases with Visa SRC.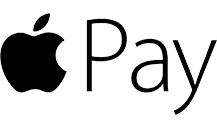 Pay with a single touch
Use Apple Pay and your OCCU credit and debit cards to pay the easy, secure, and private way at hundreds of thousands of stores and in participating apps. With just a touch!
A secure way to pay
Rest easy. Apple Pay transactions are authorized with TouchID® thumbprint security or your passcode, and transactions never use your card number.

Security, built-in
Samsung Pay makes checkout safe and easy anywhere you can swipe or tap your card. Transactions are authorized with your fingerprint and use a digital identifier instead of your card number.
Convienence and coverage
Samsung Pay makes paying with your phone fast, easy, and convenient. Plus, it works almost anywhere you can swipe or tap a card.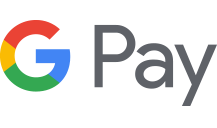 Use it today
There's a lot to love about Google Pay. Like how it lets you use your favorite OCCU card at over a million locations in the U.S. Whether in-store or on your phone, making purchases is easy with a simple tap using Google Pay.
Get extra layers of security
Google Pay never uses your actual card number. Instead, it uses a virtual account number so your card details and private information stay safe.  
Apple, the Apple logo, iPhone and iPad are trademarks of Apple Inc., registered in the U.S. and other countries. Apple Pay and Touch ID are trademarks of Apple Inc.
Google Pay is a trademark of Google LLC. Android, Google Pay, and the Google Logo are trademarks of Google LLC.
Samsung, Samsung Pay, Galaxy S (and other device names) and Samsung Knox are trademarks or registered trademarks of Samsung Electronics Co., Ltd. Other company and product names mentioned may be trademarks of their respective owners. Screen images are simulated; actual appearance may vary. Samsung Pay is available on select Samsung devices.