Four reasons to make (and stick to) a holiday spending plan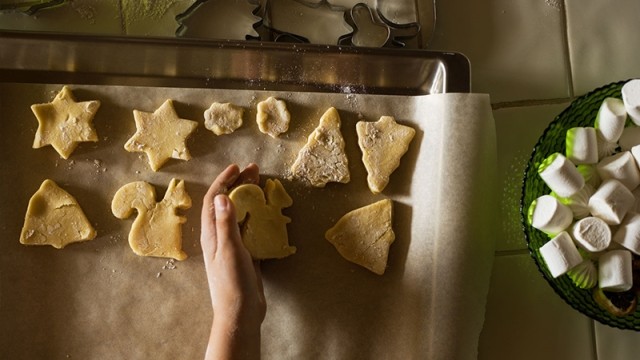 OCCU

-

04.26.2023
While new tools like online shopping and digital payments have helped make shopping for the holidays more manageable, there's one thing that hasn't changed: It's still easy to overspend.
Maybe it's the stress of ticking off a long to-do list and getting ready for the oncoming round of social events. Or maybe it's the endorphins brought on by pumpkin spice lattes and scoring the season's impossible-to-get gift. Either way, nearly eight in 10 consumers admit to overspending on holiday purchases, to the average tune of $263 — and most of us don't have a plan for how we're going to pay for it.
While you can't put a price on memories — just ask the 57 percent of parents who are willing to go into debt to make their kids happy  — your holiday traditions shouldn't cost more than you can afford. A holiday spending plan helps you maximize your season of cheer while minimizing the long-term impact on your finances.
A spending plan is more than just a gift budget. It not only outlines how much you can spend on each person on your list, but it also includes:
Spending limits for other common budget-breakers — like food, decorations and holiday activities.
A plan for how you'll pay for the extra expenses — like working overtime or giving up drive-through coffee.
Strategies for sticking to your holiday budget — like giving handmade gifts or taking advantage of online coupons.
Still not convinced you need a holiday spending plan? Here are four reasons to give it a try.
1. Spread cheer, not debt
It's one thing to give a gift that keeps on giving. But a gift you keep on paying for? Not ideal. Nearly six in 10 adults expect to rack up some holiday debt during their shopping rounds. While it may seem easy to swipe your credit card and figure it out later, you could end up paying interest on your gifts for years to come. By creating a spending plan, you won't have to carry your holiday expenses into the new year.
2. Model good spending habits
Speaking of gifts that keep on giving, money smarts are some of the most valuable skills you can pass on to a child. Getting the whole family involved in creating a holiday spending plan helps teach kids how to become responsible money managers. You can even ask them to hold you accountable for sticking to your budget — they love telling adults what to do!
3. Emerge with your savings intact
Ideally, the best way to pay for your holiday purchases is to save for them in advance. It's important to keep your holiday savings separate from your emergency fund, which is one of the reasons we recommend a savings account specifically for your holiday spending, like an Ignite Savings account (or, if you already have one, a Secondary Savings account). Nearly one in five consumers admit to dipping into their emergency savings to help cover the holidays, which could leave them high and dry if the new year brings unexpected expenses. A holiday spending plan will help keep your nest egg intact so your family will be prepared for whatever lies around the next bend.
4. Reduce holiday stress
Think of your spending plan as a GPS for your holiday shopping. Instead of stressing over each purchase, you can sit back and follow the directions you've already laid out in your budget. You'll be amazed at how much more relaxing the holidays are when you don't have to worry about where the money will come from. You can even pad your budget with extra room for a few impulse buys and enjoy some guilt-free spontaneity.