Have a loan with OCCU? Here's how MyOCCU Online & Mobile can help you manage it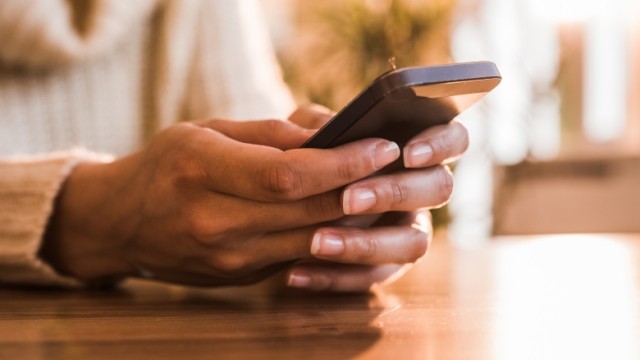 OCCU

-

10.22.2020
When you need to make a loan payment, draw from your line of credit or check your loan balance, you can safely right from your own home.
If you're looking to minimize the time you spend out in public these days, we're here to help guide how you can. Our digital banking platform, MyOCCU Online & Mobile has all the tools you need to safely manage your loan(s) online. With your checking, savings and loan accounts all in one place, you can easily move your money wherever it needs to go—all without making an in-branch visit.
If you haven't adopted digital banking out of concern for your data privacy, that's understandable. It's wise to be cautious when it comes to your money. With MyOCCU Online & Mobile, you don't need to worry; we'll keep both your money and your private information safe and secure. Your safety is one of our top priorities, which is why your digital banking account includes multiple layers of protection, from our robust network security to advanced built-in security features like touch ID and two-factor authentication.
So how can MyOCCU Online & Mobile help you manage your loan(s)? Below are some examples of what you can do.
Make a loan payment: Is your loan payment due soon? Our Bill Pay feature lets you make your loan payment online in just a few simple steps. You can even set up automatic payments to ensure we always receive your payment on time.
Transfer funds: Does your checking or savings account need a boost? Transfer money from your line of credit into another OCCU account. Online and mobile transfers are fast and easy.
Monitor your loan: Want to get notified when your payment clears or if your line of credit reaches a certain balance? Set up notifications to alert you when certain changes to your loan account occur. With multiple delivery methods to choose from, you can keep track of your loan in whatever way works best for you.
Link external accounts: Do you have multiple loans or credit cards from different financial institutions? You can link all your external accounts to your MyOCCU Online & Mobile account so you can track your balances and payments from one central location.
Go paperless: Want to cut down on paperwork? Enroll in e-Statements to receive your loan statements digitally. You can also access your statements through MyOCCU Online & Mobile, so the information is always at your fingertips.
Once you sign up for MyOCCU Online & Mobile, you'll discover all sorts of tools to help you manage your loans and keep an eye on all your accounts. If you need help getting started, our Digital banking learning center has detailed tutorials that walk you through how to use each feature.
With MyOCCU Online & Mobile, you can manage your OCCU loans in a safe and secure way. Learn more and sign up to find out how you can get started today.