How to do spring break on a budget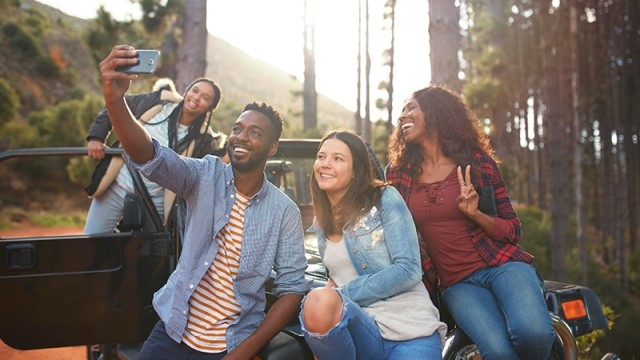 OCCU

-

02.21.2019
Spring break has a way of sneaking up on you. One minute you're powering through a seemingly endless winter, and the next thing you know, summer's right around the corner.
If you've suddenly found yourself scrambling to plan a spring break trip on a budget, you're not alone. More than 53 percent of 18-to-34-year-olds planned on traveling for spring break last year and 96 percent intended to spend $1,000 or less. Though popular destinations ranged from New Orleans to Rome, the average young adult's spring break trip added up to about $370.
Families, of course, spend more. If you're going to fly somewhere and pay for accommodations and meals, the average cost of a vacation is pegged at $1,145 per person or $4,580 for a family of four.
Of course, there are ways to cut costs. What many people don't realize is they're often eligible for discounts they're not even aware of.
How to save on your spring break trip
If you're an OCCU member, for example, you can get great deals through Get Away Today. OCCU partners with the online travel company to give our members the best possible value on hotels, park tickets, cruises and other travel needs. Just visit its website using our member link, and start planning your spring break fun.
Get Away Today is one of the world's top providers of Disney vacations, family vacations, discount vacation packages and adventure vacations. It has helped more than 4 million travelers worldwide find discounts on hotel rooms, theme park tickets and more. Its unique business model enables individuals and families to travel at group prices without having to join a large group.
OCCU members who use Get Away Today can save 20 to 50 percent on their spring break trips.
Spring break budget tips
Here are a few more budget-friendly tips to help keep your spring break vacation costs to a minimum:
Eat smart. One in three spring break travelers cite food as their biggest expense. Keep dining costs down by choosing a hotel room that comes with a fridge, microwave and complimentary breakfast.
Take a road trip. Driving is much cheaper than flying, especially when you can split the gas costs with a friend. Get Away Today specializes in trips to Southern California, which is within driving range for Oregonians.
Bring your student ID. If you're a college student, or have one with you, work that student discount everywhere you go.
Keep it low key. At least 35 percent of spring break travelers say they just want to relax. Go ahead and book a few fun excursions, but leave plenty of time for relaxing by the hotel pool — it doesn't cost anything extra.
There are plenty of ways to have fun without spending a fortune. So, start planning your spring break vacation and get ready to welcome the summer sun!