How the Equifax data breach affects you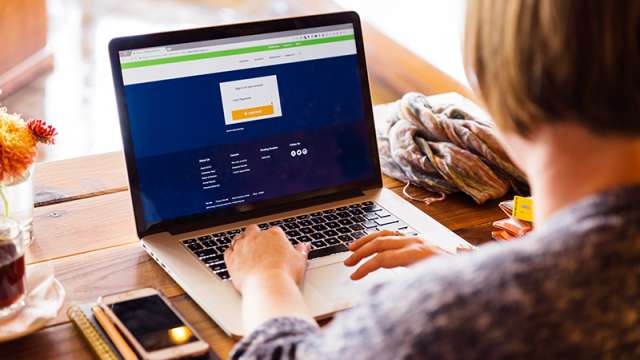 OCCU

-

10.06.2017
Addresses. Birth dates. Social Security numbers. Credit reporting agencies hold some of our most sensitive information. That's what makes the recent Equifax data breach such a big deal.
Even if you were not one of the 143 million people who had their personal information stolen, you should still be on alert. Why? Because identity thieves are opportunistic, and they're using the situation to trick even more people into sharing their sensitive data. Since the Equifax breach, there has been a phishing frenzy, masked as agencies that are going to help you recover from the breach.
Phishing is when scammers try to con you into giving out your personal information—and they're clever at it. They can masquerade as people who are trying to help you when they're really just after your information, money or identity. That means you need to be extra cautious in how you mitigate the impact of the preach. 
See if you're on the list
If you haven't checked whether you're one of the people affected, do that now. If you discover your information has been accessed, consider placing fraud alerts and security freezes on your credit report with all three credit reporting agencies.
Whether you're on the list or not, you still need to:
Scrutinize your accounts
It's time to get extra-diligent about monitoring your account statements. Catching identity theft early is the best way to minimize the damage. Comb through your statements for unauthorized charges. Keep a close eye on your credit report. Take note of anything suspicious, no matter how minor it seems. If anything looks strange, report it immediately.
Watch out for scams
The best way to avoid scammers is to never give out your sensitive information for verification purposes. Be especially wary of anyone who tries to contact you about the Equifax breach. Here are three common scams to watch for:
1) Phone call. If you get a call from someone claiming to be from Equifax, they aren't legit.  Equifax will never call you out of the blue. You'll only hear from them if you initiate contact. Don't trust your caller ID, either, since scammers can mimic a legitimate number. If you get a robo call, hang up—don't press any numbers.
2) Email. If you get an email warning you to check your credit report, don't click on any links provided. That could install malware on your computer or lead you to a fake site meant to steal your information. Instead, check your credit report using a verified website or service.
3) News articles. Watch out for news articles containing a link to find out whether your data stolen. Equifax does have a legitimate web page for this purpose, but scammers are also creating counterfeit sites that request your info for "verification" so they can steal it. Make sure you're on the verified Equifax site before entering any personal information.
What if you realize you accidentally gave your personal information to an imposter? Start by giving us a call. We'll help make sure your OCCU accounts are protected. You'll need to change any passwords, account numbers or security questions that may have been compromised.
You can also visit IdentityTheft.gov to learn more about what to do if your identity is stolen. The faster you act, the easier it will be to recover.
Stay alert out there!