How to get the most for the least this holiday season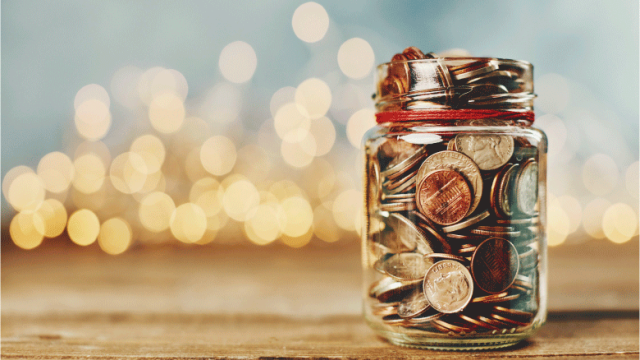 OCCU

-

11.27.2019
The holiday season is the time of year when we are our most generous selves. And most of the time, that's a good thing.
According to a Gallup study, each American adult is projected to spend an average of $947 on gifts this holiday season. One-third of Americans plan to spend more than $1,000.
The challenge for most everyone during the holidays is to spread the most joy for the money without going overboard. Here are some ways to do that.
Decide how much you're going to spend
You can be as detailed as you want, but the bottom line is to set a limit. Be realistic and give yourself some wiggle room. If your budget is too tight, it's easy to get discouraged and throw the whole thing out.
Find a budgeting method you're comfortable with. You can break it down by categories – gifts, charitable donations, tips, food. Grab a pencil and paper, open a spreadsheet, keep a list of expenditures on your phone's notes app, or track your spending with MyOCCU Online & Mobile digital banking. The method doesn't really matter, you just need a way to keep track of your spending.
To make it easier, check out holiday gift apps like Santa's Bag, Giftster or The Christmas List. They organize your gift list, track your spending and even check where gifts are available online.
Comparison shop and use coupons
Online shopping makes comparing prices relatively easy. It is probably worth your time to explore the world of shopping apps. There are apps that compare prices (ShopSavvy, ScanLife), automatically apply coupons at checkout (Honey, RetailMeNot) and even track the fluctuating prices on Amazon.com (camelcamelcamel).
Use your gift cards
Do you have a stack of gift cards in your wallet you've received as gifts but never used? Here's a chance to put them to good use. Either regift the cards or use them to buy gifts. Just make sure to check to see if they are still valid before regifting.
Redeem reward points on your credit cards
Do an inventory of your available credit card rewards and cash out what you can. You could even use your airline miles to gift a plane ticket. Credit card rewards and airline miles can sometimes be used to buy merchandise. Don't be afraid to get creative.
Consider other sources of gifts
You can regift things you've received that didn't fit your taste or duplicated something you already owned. You may even want to pass along a family heirloom, which are always meaningful gifts. If you're a crafty type or an expert baker, consider making gifts. Your loved ones will appreciate receiving a handmade gift with a little added soul attached.
When the holiday season is over, take an inventory and see how you did. If you find your holiday spending game could still use some help, consider making it a year-round effort. Holiday savings accounts allow you to contribute a set amount all year long. The interest you earn will be your own Christmas bonus.