How to reach your savings goals with a certificate of deposit (CD)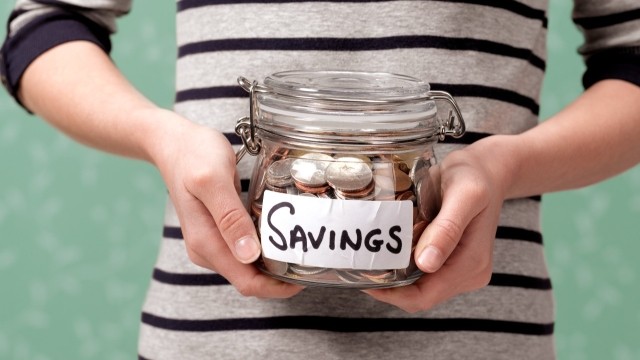 OCCU

-

03.21.2022
Savvy savers know saving money is about more than just setting up an automatic deposit and passively collecting interest. It's an art form — an act of co-creation between you and your money.
Active saving is all about visualizing a goal and then choosing the right financial tools to manifest it. Although a certificate of deposit (CD) is just one of the many tools at your disposal, it really shines when you're working toward a clearly defined goal within a specific time frame. Since you know from the beginning exactly how much interest you'll earn, what the final balance will be and when it will become available, you can plan and hit your financial target right on the money.
Because CDs tie up your funds for anywhere from six months to five years, they're ideal for short- to mid-term goals like saving for a resort vacation, future home renovations, or a trip overseas. They can give your savings a boost while keeping your money safe and sound until you need it. Here's how to use a CD to reach your savings goals:
Step 1: Find your 'why'
What are you saving for? Whether your goal is recreational, like a luxury vacation, or something more practical, like preparing for upcoming home repairs, having a concrete goal in mind helps keep you motivated to stay the course.
Make a list of potential goals and prioritize the ones that are most important or to you. You don't need to choose just one. In fact, it's often a good idea to pursue a mix of long-term and short-term goals at once. You can keep your money organized by creating a separate account for each goal.
Step 2: Estimate the cost
How much will you need? If necessary, do a little research at this stage to figure out how much your goal is going to cost. Once you have a target amount, you can map out how long it will take you to save up and how much you need to set aside each month to meet your goal.
For longer-term goals, you may need to periodically revise your estimate to account for inflation.
Step 3: Set some deadlines
When will you need it? It's important to be clear on how much time you have to save, especially when you're using CDs. Since your money will be unavailable until the certificate matures, you'll need to match the term of your CD to the timeline of your goal. Sort your list into short-term, mid-term and long-term goals and set a deadline for each one.
Choose a CD term that ensures the money will be ready when you need it. Keep in mind that a longer term means you'll earn more interest. A six-month or 1-year CD works best for short-term goals, while 5-year CDs are more suited to longer-term goals such as boosting your retirement savings. When in doubt, it's better to choose a CD with a shorter term; you can always reinvest the money if you end up with extra time.
Step 4: Track your progress
Checking in on your progress from to time to time not only helps ensure you stay on track, but it can strengthen your internal motivation. Set a regular money date with yourself or your partner to go over your account balances and give yourself a pat on the back — or make adjustments as needed.
With a little planning and the right terms, CDs can help you take your savings to the next level. If you're looking to give your savings a boost with a CD, our limited time offer can help.* Visit here to learn more and consider adding a CD to your savings strategy.