OCCU Business Services help your business thrive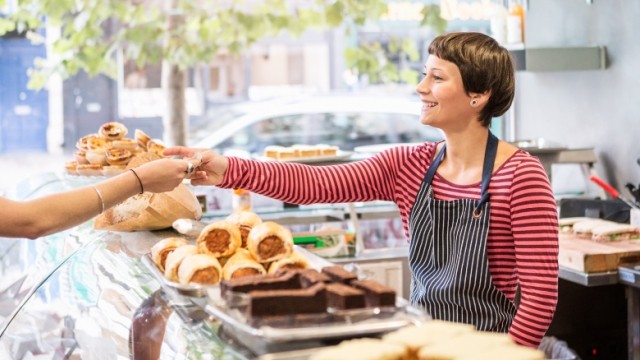 OCCU

-

01.19.2022
When you're growing a business, sometimes you need a boost to reach that next stage of development. A little extra savings in your account each month or a loan at the right time can make all the difference.
At OCCU, we're invested in helping our local businesses grow and thrive. We've seen firsthand how a single business loan can spur big changes, with impacts that ripple out to the rest of the community. And how smart savings strategies can protect against unexpected expenses.
For us, business banking is more than a series of transactions — it's a lasting connection that can support your success and help you deepen your local roots. That's why we provide business members with the tools they need to reach their growth goals and continue strengthening their community ties.
Commercial real estate and business loans
Are your current digs too tight? Looking to open new locations in a neighboring town? Is it time to give your home-based hustle a storefront? A commercial real estate loan is similar to a mortgage, but it can be used to finance or renovate a commercial property such as a storefront, office building or restaurant.
Our commercial real estate team can help make the process easier (and more affordable) with competitive rates, low fees and loans tailored to meet the needs of your business. And because we value your time, we work hard to keep timelines efficient throughout the lending process.
Whatever you need to take your business to the next level, OCCU has you covered. We also offer business loans and lines of credit — including business vehicle loans.
High-yield business savings accounts
You understand the importance of saving money to shield your business against unforeseen circumstances and allow you the flexibility to respond to changing market conditions. But is that money working as hard for your business as you do?
Common wisdom says you shouldn't put all your eggs in one basket. The same is true for your business savings. It's important to strike a balance between maintaining enough liquidity to cover unexpected expenses while achieving the highest possible return on your savings. You can do that by splitting your savings between a business money market account and business certificates.
Interest-earning checking accounts
Now that you've got your savings accounts working for you, it's time to take a look at your other accounts. Are you earning interest on your business checking account? If not, it might be time for an upgrade.
OCCU offers several business checking account options to fit whatever stage you're at in your business growth. Our three-tiered approach lets your checking grow with your business. Check out our handy comparison chart to understand your options and decide which is the right fit for your business.
Running a nonprofit? OCCU is here to support the great work you're doing for our community! We can help you maximize your funds with Mission-Driven Checking, a nonprofit-friendly account with no monthly service fees, no minimum monthly balance, and unlimited transactions and cash deposits.
Having the right team, products and services to support you can help your business thrive. Want to learn more about how we're here to help your business grow? Get in touch with our Member Business Services team today to discover more.