Keep your holiday spending on track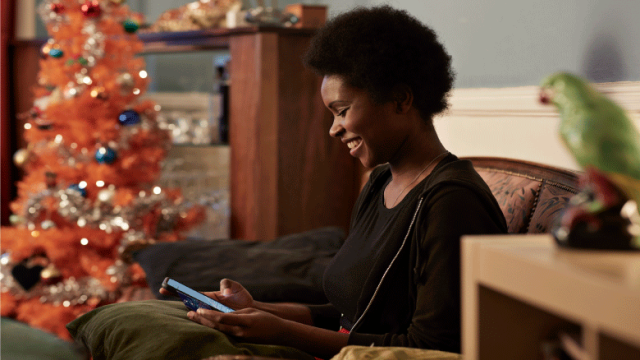 OCCU

-

11.27.2019
You've got gift lists, guest lists and pre-holiday to-do lists. Menus to plan and outings to prep for. With so many things to buy and details to keep track of, it's easy to lose sight of your holiday spending.
Fortunately, you've got a trick up your sleeve to help keep your finances on track, even during all the holiday bustle. With just a few simple tools, you can quickly and easily take the pulse of your holiday spending without missing a beat. And here's the best part —you already have access to them through MyOCCU Online & Mobile.
Want to save some time and stress this holiday season? Just log in to your banking app, and within minutes you'll have everything you need to help you stick to your budget and keep your spending in check. Here's what to do:
Sign up for Snapshot
In the holiday rush, every second counts. Mobile devices make it easy to monitor your account balance when you're on the go, but wouldn't it be nice if you could take a quick peek at your balance without having to log into an app?
You can. Snapshot lets you skip the login on your iPhone or Android device so you can check your balances even faster. To enable the feature, just go into the settings, choose Snapshot, and tap the off/on button to choose which accounts to display. Now you can quickly glance at your balance on your favorite device—including your smartwatch.
Set some alerts
Even with a carefully crafted budget and the best of intentions, it's easy to overspend without realizing it. By setting strategic spending alerts on your account, you can keep yourself on target by receiving text messages that let you know when you're close to your limit.
Take Black Friday shopping, for example. When you're rushing from store to store to get the best deals before they disappear off the shelves, it's easy to lose track of how much you've spent. Stay on top of your spending by setting a spending limit and getting an alert when you're nearly there. Check out our tutorial on managing your account notifications.
Link your credit cards
Most of us rely on credit cards for at least part of our holiday spending. In fact, savvy credit card users can save money on holiday shopping. But when you're trying to track your spending, that means there's one more account you have to log into.
By linking your credit cards to your OCCU mobile banking account, however, you can check all your balances in one place—even if your credit card is from another financial institution. That way you can easily monitor both your debit and credit card purchases without navigating multiple logins. Here's how to link your financial accounts.