Lend your expertise to support our credit union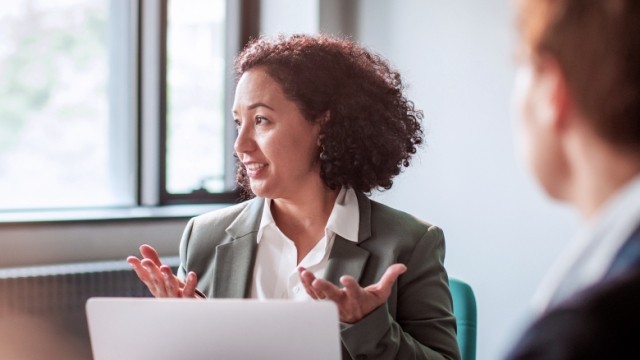 OCCU

-

09.12.2022
By Beverly Anderson, OCCU Board Member and Nominating and Development Committee Chair
 
When I moved to Oregon in 1975, I had a two-year-old child, no car, no income and no credit. I needed to find a financial institution that would meet my needs and I became a member of the local credit union. Back then, U-Lane-O was the only financial institution willing to take a chance on me, giving me a signature loan for $500. That loan was enough to buy a used car, which I relied on to get to and from work for years.
I have never forgotten the impact that small loan had on my life. So, when I saw a newsletter announcement seeking volunteers for the OCCU Board of Directors, I had an opportunity to give back to the credit union that helped me when no one else would. That was more than 25 years ago. I started as a member of the Supervisory Committee and am now a member of the Board of Directors.
My service to the Credit Union has been so rewarding. I value the relationships I've formed and the education I've received. By far the most rewarding part has been seeing the Credit Union grow and become stronger, allowing member value and benefits to increase. I am proud that as a financial cooperative we truly have an attitude of service to the membership. Members come first and that is important to me.
I believe in the Credit Union's vision to Enrich Lives and I am honored to be a part of it.
Becoming involved as a member of the Board of Directors or serving as an Associate Director or Supervisory Committee Member is a great way to make a positive impact on our credit union. To be considered for nomination, interested members must submit an application and meet these minimum eligibility requirements.
Current member of OCCU, at least 18 years of age with a willingness to serve the membership.
Ability to fulfill the required duties and responsibilities of a Credit Union official.
Agree to maintain confidentiality of Credit Union information and protect member privacy.
Not be employed by the Credit Union or its subsidiaries; or by another financial institution during the past two years.
Ability to pass a criminal background check.
 
For more information about Board service, please visit MyOCCU.org/board-directors or contact the Nominating and Development Committee at OCCUBoardofDirectors@MyOCCU.org.