Let's be friends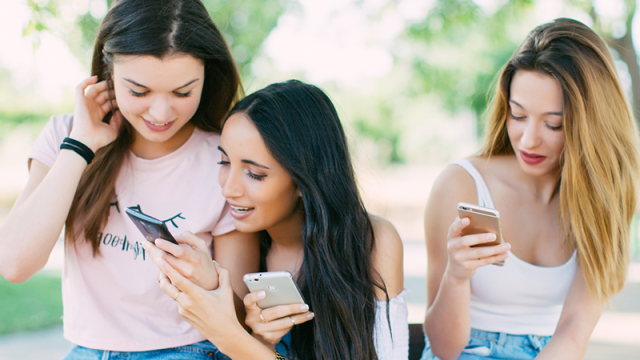 OCCU

-

07.13.2017
Good friends have your back. They give great advice. They can even help you live longer.
And, if you're really lucky, they can make your social feed worth reading.
Having good friends can help you say entertained while you endure long checkout lines and airport layovers. There's the friend who dispenses brilliant memes of wisdom. The one who retweets breaking news. The one who's always on trend. The one who shares videos of dogs being BFFs with ducks.
And don't forget the one who posts expert financial tips.
(That's us, fyi.)
Memes and gifs are great for laughs, but they won't help you build up your stacks. OCCU is that friend who syncs you up with the latest news and tips to help you win at money. Find us on:

Feed your mind
Getting ahead in life is all about who you know—both on and offline. Did you know following the right people on social media can actually make you more knowledgeable and financially savvy? For example, a well-curated news feed can help you:
Stay informed. Bumping into news or useful tips is one of the best things about social media. A third of Twitter users and nearly half of Facebook users keep their eyes peeled for helpful or interesting articles. Three in five U.S. adults get their news from social media, while three in four say they believe the internet has made average Americans better informed.
Keep an open mind. Social media is a great place to diversify your viewpoint and hear what other people are saying. Seven in 10 young adults say their feed contains a fairly even mix of similar and different opinions to their own—and 73 percent use social media to investigate opinions that are different from their own.
Build more wealth. People who don't spend time seeking out financial advice can bump into it organically on social media—and it can make a real impact on their finances. When people see financial news online, they're spurred to action more than half the time. Wealth bloggers like Million Dollar Hacker agree that if you use it wisely, social media can help make you financially savvy.
So what are you waiting for? Add us, friend us, follow us, download us. Financial help is never more than a tap away.