Lifehacks to afford your spring break vacay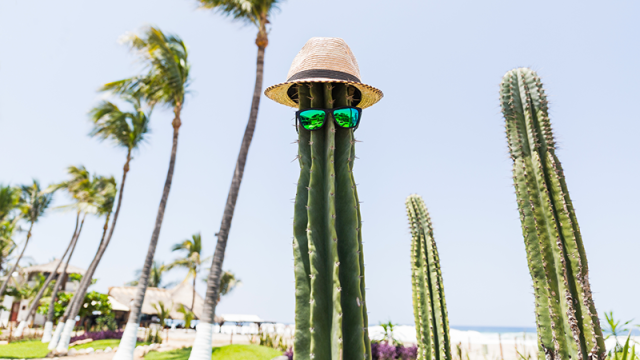 OCCU

-

03.13.2017
Carefree selfies. Snapchat-worthy moments. Enviable memories. In a social media world, the epic spring break trip is goals.
But not everyone has an epic bank account to make it happen. In fact, the average spring breaker can barely afford a $700 trip this year—that's nearly a third less than last year. Still, two in five college students will head off in search of adventure, many returning with a pile of unenviable debt.
If you're one of the cash-strapped, fear not. Ballin' on a budget is totally doable. Use these lifehacks to score the ultimate spring break vacay without racking up extra debt.
Map out a budget. Afraid a budget will cramp your style? Not as much as eating ramen for weeks because you overspent on spring break. Even a rough budget can help you keep it 100, so start by figuring out just how much money you really have to work with.
STEP 1: Estimate the cost of transportation to and from your destination, lodgings for each night, and attractions you want to visit. Add these up.
STEP 2: Subtract these expenses from your total budget. That's how much you have left to spend on food, drinks and other adventures.
STEP 3: Divide that amount by the length of your trip to get your daily spending allowance. Want to splurge on a night out? Go low-key for a couple days and save up.
Plan and save. Think planning is for people with zero chill? Going with the flow might be your thing, but it'll cost you a mint. Going in unprepared makes you a magnet for budget-breaking surprises. No need to pore over a minute-by-minute itinerary, but a little Googling can help you save by:
Prepaying for tours, park passes and hotels.
Milking online coupons, discount party passes and the all-powerful student discount.
Avoiding extra expenses and last-minute rate hikes.
Book like a ninja. Know who saves the most on spring break? People with ninja booking skills, that's who. Shave some green off your flight and hotel by:
Booking on a Tuesday afternoon, when rates are lowest.
Scouring the web for deals or promo codes.
Checking the cost of two one-way flights, which can be cheaper.
Clearing your browser history before you book, since some travel sites will track your visits and raise the price when you return to book.
Road trip. Want to save big on spring break? Hit the road instead of the skies. Nearly 50 percent of college students plan on driving this year, and some of the hottest destinations are easily road-trippable—like Portland or Seattle. California also sports some top vacay hot spots, like:
San Diego
Big Bear Lake
South Lake Tahoe
Carmel
Round up your squad. Sharing is what besties do best. So assemble the squad and share expenses wherever you can. Ninety-five percent of spring breakers share hotel rooms with friends, and 12 percent pack more than seven to a room. If you're road tripping, fill up with friends and split the gas.
Fly cheap. If you're set on going big this year, it's not too late to book a cheap flight. In fact, exploiting Priceline's deal on same-day and next-day flights can net you deep discounts. Depending on how far you want to travel, the 10 best cheap spring break destinations include:
Myrtle Beach
Daytona
Cancun
Puerto Rico
South Padre Island
Nashville
Punta Cana
San Diego
Austin
New Orleans
Before you know it, spring break will be over and all you'll have left is a Twitter stream of happy memories. With these lifehacks, at least you won't have to follow up your vacay selfies with memes about how broke you are.