Rewards points piling up? Here's what to do.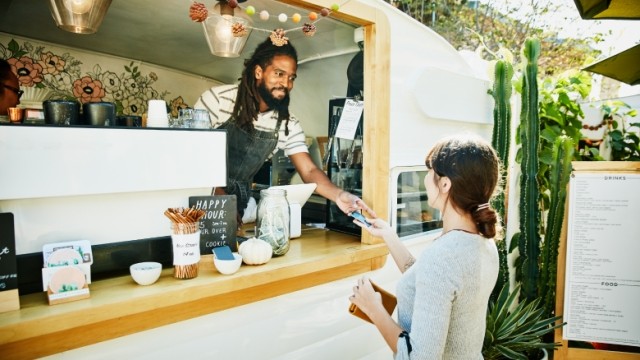 OCCU

-

06.28.2023
Who doesn't love earning credit card rewards? It's a great way to maximize every dollar you spend while also building up your credit. All you have to do is swipe and watch the points pile up.
Speaking of rewards, have you spent yours lately? To get the most out of your OCCU rewards card, you'll want to stay on top of how many points you have and what rewards are available to you. That way you can spend your points strategically for maximum benefit. Here's what to do:
Step 1: Check your points
Not sure how many rewards points you've compiled? Log in to MyOCCU Online & Mobile to manage your credit card and find out. When you're earning as many as 1.25 up to 5 points per dollar you spend, they add up fast.
Step 2: Browse rewards
While you're there, look at which rewards you qualify for. Your OCCU credit card offers a variety of different rewards options—from travel to gift cards to merchandise—so you can spend your points in a way that's meaningful to you. Keep in mind that some rewards may only be available for certain dates, so it's best to check regularly to make sure you don't miss out on the rewards you really want.
Step 3: Redeem your points
Once you've accumulated some rewards points, you'll need to decide how to spend them. If you're trying to save money, you might want to use your points to get something you would have bought anyway. Or, if you're on a tight budget, consider treating yourself to something you wouldn't normally spend money on.
Having trouble choosing how to spend your points? Here are a few ideas to get you started:
Book a spring break trip. Once the new year begins, spring break can sneak up quickly, leaving you with little time to save. Use your rewards points to cut travel costs on airline tickets, hotel rooms or tourist attractions. Just pay close attention to any dates or restrictions that may apply to travel rewards.
Re-gift your rewards. Does someone special have a birthday coming up? Not sure what to get the folks for Mother's Day or Father's Day? Use your rewards points to shop for the important people in your life without straining your budget.  It can take up to six weeks to receive your rewards, plan ahead for future gift ideas throughout the year.
Get a gift card. If you're still not sure what you want to buy with your points, you can always cash them in for a gift card you can spend later. Choose a card that aligns with your needs or interests and save it for a rainy day.
Give your summer vacation an upgrade. Planning a trip this summer? Use your rewards to help offset the costs—or to make the trip a little more special. Book a nicer hotel than you normally would have or get a rental car instead of relying on public transit.
Ready to put all those credit card rewards you earned to use? Log in to MyOCCU Online & Mobile to get started.