Is a rewards card right for you?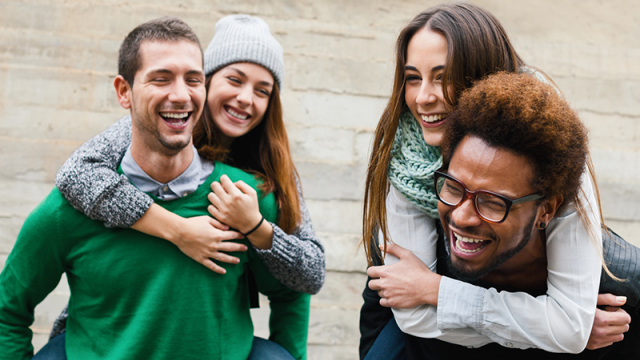 OCCU

-

12.06.2016
Getting a reward is nice. Getting rewarded for the purchases you're planning to make anyway is even nicer. With a rewards credit card, you can earn points by simply paying for gas or buying a cup of coffee, which can then be redeemed for cash or prizes. Not all reward card programs are created equal. Consider the options, benefits and drawbacks to help you choose the right card for you.    
Benefits of rewards cards

Rewards
Rewards come in various forms, such as points, miles or percentage of purchases. Consider what your rewards can be redeemed for, as well as how many rewards you'll be able to earn. Some financial institutions will give you one point for every dollar of a qualifying purchase, which can then be redeemed for a variety of rewards like cash, gift cards, retail items or plane tickets. Further, you may be eligible for bonus points for meeting certain criteria. 
Annual Percentage Rate (APR)
APR will vary from card to card. Consider how you plan to repay the card balance, meaning do you plan to pay the card off each month or carry a balance. If you plan to carry a balance, a low APR will benefit you because you'll pay less in interest. You should also to consider if the rewards you're earning will outweigh the interest you'll pay if there is a revolving balance on the card. On the other hand, if you pay the total statement balance each month, you won't pay interest anyway. 
Fees    
Evaluate the fees associated with the card, such as annual or foreign transaction fees, and consider the impact those fees have on the rewards you'll earn. 
While no one likes a fee, there are some rewards cards that offer extra rewards in exchange for those fees. You'll have to decide if the tradeoff is worth it to you. If you can't image adding yet another fee to your budget, consider a card that without an annual fee. 
If traveling the globe speaks to you, make sure you have a card that can keep up. Foreign transaction fees might not be on your radar when filling out a credit card application, but it should be a consideration before heading abroad. 
Drawbacks of rewards cards
Annual rewards caps
Some rewards cards have a cap on the number of points or rewards you can earn in a given time period. If a card has an annual cap for example, you might max out your earnings in the first few months after getting the card and won't be able to collect any more points until the next year. 
Other cards may have a quarterly cap, which will reset your cap limit every three months. Double-check the reward earning limits before you start making purchases.  
Points expire
Unfortunately, your hard-earned rewards points will expire. Expiration periods vary, usually between two to five years. Keep a close eye on your reward earnings to ensure you get the most out of your card.