Take the heat off your summer budget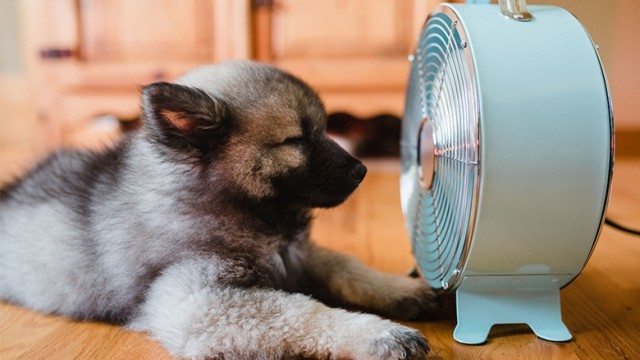 OCCU

-

07.31.2018
It's been another summer of prolonged heat waves and uncomfortable temperatures. How are you holding up?
If you're like most people, this relentless heat can really sap your energy. It can also sap your budget. Hotter temperatures mean the AC has to work harder, fans stay on longer and energy bills skyrocket.
While it's important to stay safe and comfortable during a heat wave, the last thing you want to do is spend a fortune on energy costs. Here are some tips for staying cool this summer without roasting your budget.
Unplug as much as possible
When it's too hot to go outside, a lot of us turn to our TVs, computers or video game systems for entertainment. But electronics generate a lot of heat, even in standby mode. If you're willing to forego the screen time, unplugging as many of your devices as possible can help keep the energy bills down. For maximum savings, put them on a power strip you can click off when not in use.
Set the thermostat higher
Did you know that raising your thermostat just 1 degree above 78 can save you up to 8 percent on your electric bill? That can add up during the summer. On hot days it's tempting to blast your home with chilly air, but settling for bearably warm instead of arctic cold helps keep cooling costs down. You can also save on energy simply by operating your thermostat more efficiently. Here's what the U.S. Department of Energy suggests:
Keep your home warmer than usual while away and lower the thermostat only when you're at home.
Avoid using a colder-than-normal setting when you turn on the AC—it won't cool your home any faster and it could rack up unnecessary costs.
Get a programmable thermostat and learn how to use it for maximum energy savings.
Place fans strategically
A well-placed fan can make it feel up to 8 degrees cooler than it really is. Several well-placed fans can minimize your reliance on AC, allowing you to reserve it for the worst scorchers. Since it costs less than a penny an hour to run a fan, you could run two dozen of them throughout your home and still pay less than it takes to run the air conditioner. But you won't need that many if you position them strategically so they move the hot air away from you.
Block out the sun
On a bright summer day, it's tempting to throw open the curtains and let the sun stream in. But you'll regret it by afternoon when all that sunshine has turned your home into an oven. You can keep your home surprisingly cool just by closing the shades during the day. If you don't have blinds or shades, adding thermal curtain liners to your window treatments can help keep the heat down as well. It requires an upfront investment, but you can use them to save energy during both the summer and winter.
Take advantage of public AC
The more time you spend in air-conditioned public spaces, the less money you'll spend cooling your home. The hottest part of the day is the perfect time to catch a movie, eat at a restaurant, browse the mall or hang out in your favorite café.
Between vacations and beating the heat, the summer months can really strain your budget. By minimizing the energy it takes to cool your home, you can avoid astronomical cooling costs.