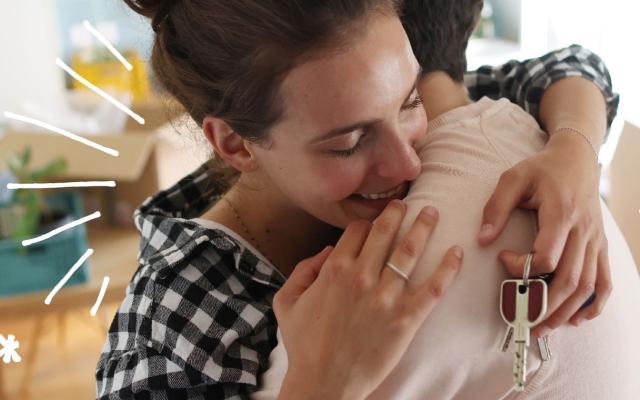 Home equity
Make your dream a reality
We're here to help bring your dreams within reach.
Ready to start your next big home improvement project? Looking for ways to help pay for higher education? Ready to consolidate higher interest debt? You can use your home's equity — the difference between your home's current market value and how much you owe on it — to help make your dreams a reality.
Home Equity loan
Heloc
Monthly payment stays the same
Interest-only payment options available
Monthly payment stays the same
Interest-only payment options available
| | Home Equity loan | Heloc |
| --- | --- | --- |
| Variable Interest | | |
| Fixed Interest | | |
| One-time disbursement | | |
| Access funds as needed | | |
| Monthly payment stays the same | | |
| Interest-only payment options available | | |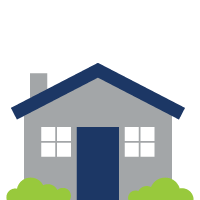 Home equity loan
When most people consider taking a second mortgage, they're thinking about a traditional home equity loan. This type of loan is sometimes called a term loan or a closed-end loan because you are borrowing a one-time sum that has a repayment schedule and a fixed interest rate. 
It's a lot like a car loan — you're borrowing a specific amount of money, and you pay a set amount every month until the debt is paid off.
Because the rates tend to be more competitive than credit cards and other personal loans, a home equity loan is a great option for reliable borrowers interested in consolidating their credit card debt or paying for college. Because it's a one-time fixed amount, it's easy to budget your repayments.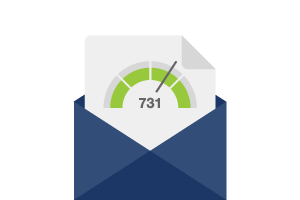 Home equity line of credit
A HELOC is a revolving line of credit that is available to you for an amount of time set by the lender. You are not advanced the entire sum upfront as you are with a home equity loan. Instead, you are given a credit limit and you are allowed to withdraw money from your HELOC up to that limit as you need it, for the life of the loan. At OCCU, this ranges from five to 15 years. 
A HELOC works a lot like a credit card. You have a certain amount you can access as needed and you only pay on what you use. Rates are variable and, along with purchases you make, can impact how much you pay each month.
Because you can access the equity of your home as you need it, a home equity line of credit is perfect for borrowers with ongoing projects, like a home renovation. Because your monthly payments fluctuate, it's not as easy to budget as a one-time loan, but that line of credit means you can keep funds available in case inspiration strikes again.
Not sure which home equity option works best for you?
No worries, our team is here to help answer any questions you might have! We understand that trying to determine the best way for you to access your home equity can be a tough decision.
By filling out the form below, we can answer your questions and help you determine what options might work best for you.
What's the benefit of using my home equity instead of a traditional loan?
Home equity loans typically carry lower interest rates than other types of financing.
You can potentially refinance down the road at a lower interest rate, reducing your monthly payment.
When you use a HELOC, you pay interest only on the money you use, not your credit limit.
How much equity do I have?
To determine this value, we look at the property's current market value minus any balances owed on loans that are associated with a lien on the property.
For example, if your home is valued at $300,000 and you have an existing mortgage of $200,000, you would have $100,000 in equity in your home. The equity of your home can fluctuate over time based on the payments made and the market value of your home.
How can our team help?
We're here to guide you down the right financial path. Contact us to learn more about your home equity options.
21Rate current as of 08/01/2023. Variable rate based on prime plus margin. Margin amount depends on creditworthiness. Current APRs range from 8.50% to 12.50%. Maximum APR is 18.00%. Estimated account opening fees $0.00-$2,300.00; these fees vary depending on circumstances.
38Rate current as of 09/25/2023. Current APRs range from 10.29% to 10.54%. Rate is based on credit profile, actual APR may be higher. Fees vary depending on circumstances. Example of home equity loan payment: $50,000 loan with a 60-month term at an APR of 10.29% results in a monthly payment of $1,069.50. Payment example is for example purposes only. Actual monthly payments may vary.