3 ways OCCU is like a money tree plant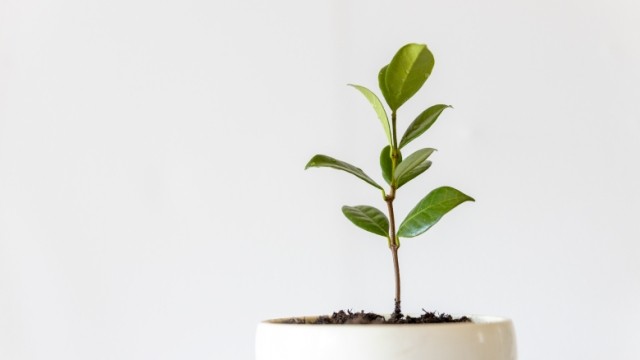 OCCU

-

03.24.2021
When times are tough, we often seek prosperity and good luck in unexpected places.

Take the money tree plant. According to legend, a Taiwanese farmer prayed for money and soon found a strange, beautiful plant growing in his field. He made a fortune selling its seedlings, becoming one of the richest men in the country. Today, the Pachira Aquatica plant is still associated with wealth—and it's growing in popularity as people increasingly look for creative solutions to their money wishes.
While a houseplant isn't the golden solution for your financial needs, it can serve as both a powerful symbol of the financial security you're working to build and a daily reminder to nurture your sources of abundance. By placing a money tree plant in your home, you're setting the intention to invite more prosperity into your life.
In many ways, OCCU is a lot like the money tree. We're no golden solution either—but as a not-for-profit community credit union invested in helping you build your financial wellness, we can give you a significant boost in both tangible and intangible ways. Here are three ways OCCU supports your financial growth like a money tree plant:

1. We build resilience
Although the legend behind the Pachira plant is just a myth, the truth is almost as interesting. Back in the 1980s, a man discovered that if he braided the plant's stems early in its growth, the trunk would continue to grow in a braid. The technique caught on, and the plant gained worldwide popularity. 
The Money Tree's unique braided trunk, formed from three separate stalks whose combined strength creates a sturdier whole, represents the philosophy behind everything we do at OCCU. The credit union philosophy is based on the principle of neighbors working together to build more financially resilient communities. At the community level, we serve as a hub where businesses, nonprofit organizations and private individuals all pool their resources to provide each other with essential financial services. At the individual level, we help you weave together all of your available resources to grow your wealth and achieve your life goals.

2. We're low maintenance
As hardy as it is beautiful, the Pachira plant can thrive in a variety of conditions, including low light and infrequent watering. It's a huge benefit in today's fast-paced world, where our busy lives are filled with constant demands on our time and attention.

At OCCU, we work hard to ensure your money continues to grow even with minimal tending. That's because we know that when you're out there making a living, you don't want to have to worry about paying the bills on time or transferring money into your savings account. With automated services like Bill Pay, scheduled savings transfers, and spending alerts, we've made it easier than ever to keep your finances humming along—even when you're focused on other things. 
 
3. We grow with you
A potted Pachira plant is small enough to place in your living room. But in its native habitat in the Central and South American swamps, the money tree can grow up to 60 feet tall. This tropical plant adapts to the size of its environment and will grow as large (or stay as small) as space allows. That's one of the reasons it's a popular bonsai plant.

When you plant your money in an OCCU account, there's no limit to how much it can grow. Whether you're starting with a small seedling or ready to spread your financial branches, we'll support you with the services you need to reach the next stage of your financial journey. 
Even if you don't really believe a houseplant can affect your prosperity or luck, there's no harm in using every tool available to attract more wealth into your life—as long as you're also taking small steps to improve your situation. You can start by taking advantage of all the benefits OCCU offers. Just think of us as your personal money tree.