5 ways to boost your budget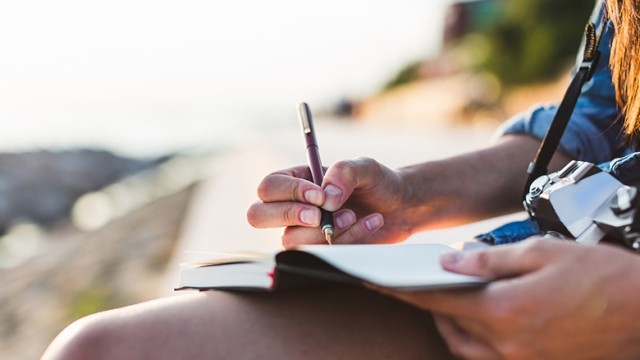 OCCU

-

01.19.2016
Whether you're aiming to save more, invest for retirement or pay down debt, creating a budget can help. By reevaluating your budget, you will be better prepared for bigger purchases that creep up throughout the year, such as taxes or car repairs. Before you build your budget, identify your financial goals and consider what changes you'll need to make in order to reach your goals. Check out these ideas to boost your budget:
1. Cut out expensive habits
Kicking spendy habits can easily help you trim down your monthly expenses. Habits like grabbing a $4 latte on your way to work or eating out for lunch add up quickly and, with a little planning, are simple purchases to cut out. If you were to cut back from five lattes a week to only two, you would save nearly $600 a year.
2. Save the change–without thinking twice
With OCCU Change Jar, you can begin to build up your savings every time you use your debit or credit card. Change Jar rounds up each transaction to the nearest dollar, putting the change directly into your savings account. More than 1,000 OCCU member have begun saving with the Change Jar feature in the last few months. Join them!
3. Make a plan to pay down debt
If you have credit card or student loan debt, like most Americans do, the monthly payments are likely eating into your disposable income. The best plan for financial stability in the future is to pay the debt off. Add up your monthly payments and compare that against how much you can afford to pay each month. Evaluate whether you can make progress by starting to make higher payments on your lower balances first. Doing so may give you momentum to pay off debt faster. You may also benefit by switching to a new repayment plan or consolidating your debt.
4. Score better rates for more monthly savings
Refinancing your home or car loan could lower your monthly payment. By trimming down auto loan or mortgage costs, you can make room for other spending categories like charitable giving or saving for a vacation.
5. Plan your retirement
Planning for contributions to a traditional IRA in your budget can help you owe less in taxes or earn more from your refund. If eligible, you may be able to subtract your traditional IRA contribution from your taxable income. Plus, you will have more saved up for when you retire. Want proof? Calculate the amount of money you would have in retirement if you were to start saving six percent of your monthly income right now. Next, calculate the amount of money you would have in retirement if you waited five years. Now, compare the variance. See what a difference that makes?

Note: Consult your tax adviser for tax information.