6 things you need to know about financing a motorcycle, boat or RV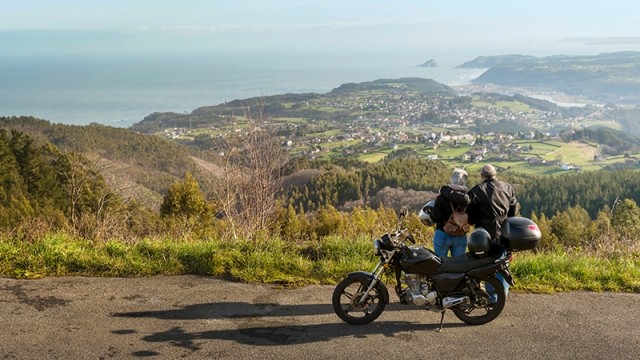 OCCU

-

04.21.2021
When you're trapped indoors with a case of cabin fever, some of the best medicine is to get out on the open road—or the open water. The wind in your hair, the spray on your face, or the miles rolling away beneath your wheels? It's more than recreational. It's therapeutic.
If a car represents independence and utility, owning a boat, motorcycle or recreational vehicle (RV) symbolizes freedom and spontaneity. If you've done your homework and made smart choices about your loan, it means having the antidote to hard work and stress right there in your garage, available to you anytime.
The decision to buy one should be anything but spontaneous, however. There's a lot to consider before you commit. Recreational vehicles often need special maintenance and repairs. It's also important to consider hidden costs like storage and licensing fees, insurance premiums and necessary accessories.
Once you decide this option is right for you, the next step is to shop around—not just for your new vehicle, but for the right RV, boat or motorcycle loan. Before you do, here are a few things you should know.
 
1. Credit unions can save you money
Did you know you can finance your RV with OCCU? There are several reasons to get your loan through a credit union.
As a not-for-profit, we invest into lower fees and interest rates for our members. Even a small decrease in your interest rate can add up to hundreds of dollars in savings over the life of a vehicle loan. Check out our loan calculator to see the difference for yourself.
We also make it easy to stay on top of your loan payments. With financing from OCCU, you can manage your loan right from your MyOCCU Online & Mobile account.
 
2. Preapproval is empowering
One of the smartest things you can do as a buyer is get preapproved for an RV, motorcycle or boat loan before stepping foot in a dealership. With your preapproval in hand, you'll know exactly how much you can afford to spend without overextending your budget. You'll also be in a better position to negotiate the right price for your purchase.
 
3. Buying from a dealership
Use your OCCU preapproval to purchase and complete the financing right at the dealership.  OCCU partners with hundreds RV, boat, and motorsport dealerships throughout Oregon, Washington, and Idaho; just look for the CUDL symbol or ask your dealer if they are a CUDL dealer. If so, you can use your OCCU preapproval to complete the entire transaction all at once. You can start browsing our OCCU dealer partners by visiting this page.

4. Age matters
Buying a preowned vehicle can knock thousands of dollars off the sticker price, but it doesn't always save you money in the long run. Age and mileage can both affect the interest rate on your motorcycle, boat or RV loan. Since the annual percentage rate tends to be higher on older vehicles and boats, make sure you calculate the total cost (with interest included) before deciding. Or talk to your loan officer about which option will save you the most money.
 
5. Your credit score can give you a boost
When you buy a car, your credit score often determines what kind of loan you're eligible for, how much you can borrow and what your interest rate will be. The same is true with a boat, motorcycle or RV loan. The higher you can boost your credit score before applying, the more you could save on interest.
 
6. There might be a tax break in it for you
We're not here to give you tax advice, but we do suggest asking your tax professional whether your boat or RV might qualify as a second home, potentially earning you federal tax breaks based on your loan interest. Consult a tax adviser to learn more.
You can't put a price on relaxation and stress relief, but you can save money on your RV, motorcycle or boat loan. Explore our recreational vehicle loan options to learn more about how OCCU can help you get out and explore new places.