Melissa Hurley, Lucky Duck to Super Saver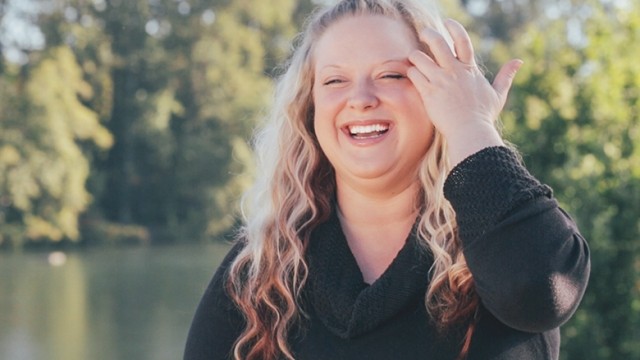 OCCU

-

05.05.2016
"I think my parents started me a savings account when I was 6 years old," OCCU member Melissa Hurley recalls. Now, as the proud parent of a 3-year-old daughter with red hair so striking it stops strangers, Melissa is planning to pass along the savings tradition to her little girl.
Melissa still remembers the day her parents opened her first savings account. It was on her birthday, and she had received cash as a gift. She and her parents went to an OCCU branch together, and Melissa deposited the money in her brand new account. From there, the savings habit grew. With every Christmas or birthday, she'd add to her account. "It was a way to save for the future," Melissa says.
The account was especially important for Melissa when she got her very first paycheck. She fondly remembers making that deposit. "When you're a teenager and you earn it yourself, it's important. And it was a big deal to me."
In her free time, Melissa loves going to Duck games, visiting the coast and the mountains, camping, and spending time with her family. In fact, she has a true passion for all things Oregon. "I'm a Duck at heart," she says. "Oregon is extremely important to me – the athletics, the school, all of it."
Melissa looks forward to sharing her passion for Oregon and her enthusiasm for savings with her daughter. "We're really excited to set her on the same path that my parents set me, and get her financially secure and get her prepared for college. Hopefully she'll go to the U of O and be a Duck just like Mom and Dad."
For OCCU, it's an honor to be part of Melissa's story. Our connections and shared values with our members fuel our passion for giving them more than they expect, and everything they deserve. Meet more OCCU members and hear their stories.