Member security: What you need to know about fraudulent websites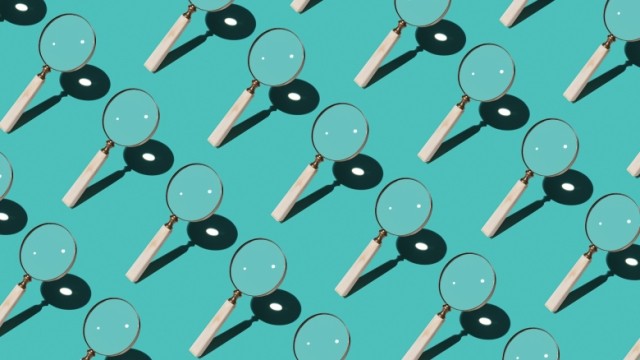 OCCU

-

12.21.2021
If you've ever been tricked into clicking on a suspicious link or giving out your private information online, you're not alone. As digital users grow more savvy, cybercriminals are getting more creative in their attempts to fool us. Posing as people or organizations you trust; they try to persuade you to let down your guard.
Usually, these phishing attempts to hook your private information take the form of a call, text or email. Lately, however, website spoofing has been on the rise. We're here to help share the latest on member security to keep you and your financial information safe.

What's a spoofed website?
A spoofed website is a replica of a trusted site, created to misdirect online users away from the organization they wish to visit. The misdirection goes to a phishing site where an online user is encouraged to enter their password or other sensitive information. People typically end up on a spoofed site when they type their destination into a search bar and the search result gets hijacked, pointing the user to a fraudulent site instead.
Spoofed websites can happen to any organization. But rest assured: We're on it at OCCU. Your security is a top priority for us, and we're always on alert so you don't have to be.
"OCCU has a team of security professionals and resources that monitor for and take action to remove spoofed websites as quickly as we can," says Matthew Wilson, our VP of Risk and Administration. "Over the course of 2021, OCCU has worked with web hosting services worldwide to have multiple fraudulent OCCU websites taken down."
When we heard about the rise in spoofed websites, we asked our security team what our members need to know about how to avoid these tricky scams. Here's what they said:

Look for the MyOCCU.org web address
Anytime you use a search engine or search bar to find our website, pay close attention to the web address or Uniform Resource Locator (URL). You want to ensure that you start your online visit with us at MyOCCU.org and navigate from there.
Member tip: Our Information Security Manager, Jessa Womack, suggests bookmarking the MyOCCU.org website in your browser to avoid accidentally accessing a spoofed site.

Let us know if you think your security is at risk
If you've been fooled by a fake OCCU website, don't be embarrassed! Our team wants to hear about it and we're here for you. Contact us immediately by phone or by visiting one of our branches. Not only will this help your security, but it could help our broader member community. Think of it as another way to put the credit union philosophy of 'people helping people' in action.
If you think you've entered your information into a fraudulent website, don't hesitate to contact our team. We're here to help guide you through it and keep your security at the forefront.