Streamline your finances with Bill Pay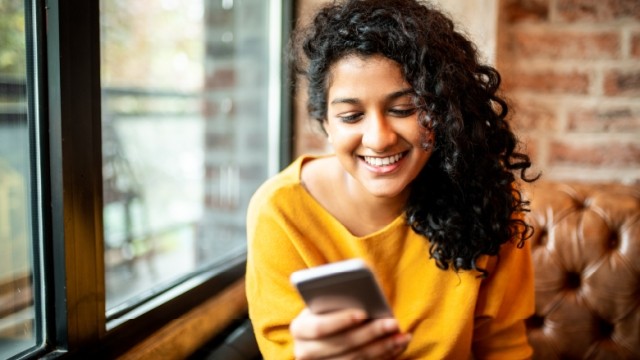 OCCU

-

07.23.2020
We're living in the age of automation. Vacuums can run themselves, refrigerators can order groceries for us, and soon even our cars won't need drivers. The more tedious tasks we can automate, the more we free up our time to focus on things that really matter.
That's what makes Bill Pay such a powerful tool. In our busy lives, juggling bills is one more chore that takes up valuable brain space we'd rather be using for other things. By automating your payments each month, you can ensure your bills always get paid and keep your finances humming along with minimal effort. It only takes a few minutes to set up through MyOCCU Online & Mobile, and then you can go about without worrying about remembering to make a payment on time.
Not only does Bill Pay save you the time and stress of writing out a physical check or remembering to pay your bills, but it allows you to manage all of your bills in one central location—kind of like a virtual bill drawer, only more organized. With just a name and address, you can schedule an auto payment or easily send a one-time check to anyone, whether it's another financial institution or the neighbor who walks your dogs. Once you've added all your payees into your MyOCCU Online & Mobile account, you can see at a glance when each bill will be paid.
To get started, log in to your mobile banking account and use the Bill Pay icon.
Step 1: Add payees
To make setting up Bill Pay as easy as possible, gather copies of each of your bills so you can add them all at once. Select the Add Payee button and specify whether it's an individual or a business. Then enter the payee's name and the account you'll be using to pay the bill. Finally, fill in the address and phone number fields to complete the setup. Repeat this process for each of your payees.
Step 2: Schedule payments
Now that you have a list of payees to choose from, you can start scheduling your payments. Select the bill you want to pay and specify the amount. Choose the payment frequency—once, weekly, every two weeks, monthly, quarterly, semi-annually or annually—and the delivery method. Use the submit button to schedule the payment.
Step 3: Manage your payments
The Bill Pay Dashboard lets you easily review all your past and future payments, as well as make any necessary changes. Navigate to the Scheduled tab to bring up a calendar and click on any date with a dot underneath to view all payments scheduled for that day. You can then cancel a payment by using the trash icon or use the edit button to make any necessary adjustments.
Step 4: Explore MultiPay
If you have multiple one-time payments to make, you can take care of them all at once using the MultiPay feature. Choose the MultiPay tab, select your payees from the list, and fill out the necessary fields. Then use Submit Payment to finalize the transaction.
Staying on top of your bills has never been easier. With Bill Pay, you can streamline your bills and make one-time payments quickly and effortlessly. Learn more about how to get started with Bill Pay by logging in or enrolling with MyOCCU Online & Mobile.