Transform your yard into an outdoor oasis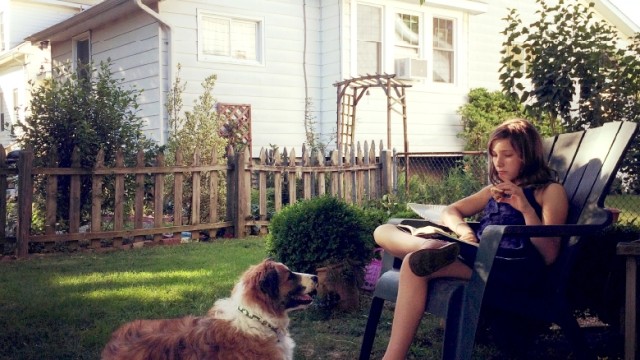 OCCU

-

06.22.2020
Your dreams of sipping frozen drinks at a beach resort or luxuriating on a cruise ship deck might be on hold for now, but there's no reason you can't enjoy some quality time lounging outdoors. If you're looking at another staycation this summer, this might be the perfect time to create your own backyard oasis.
There's a certain magic to well-designed outdoor spaces that can draw you in and make you want to linger in the open air. You don't need a professional landscaper to achieve it, either. No matter what you have to work with—whether it's a deck, a concrete slab patio or a sea of grass—you can transform your outdoor space into a relaxing backyard retreat.
If you're not sure how to fund your outdoor redesign, you can use an Ignite Savings® account to give your savings a boost or apply for a home equity line of credit to finance your project.
In the meantime, here are a few things to keep in mind as you plan your personal paradise:
Divide the space into zones
The most inviting outdoor spaces make it clear what their intended use is. Make a list of all the different ways you want to use your yard, and carve out specific zones for each activity, such as grilling, hanging out with friends, reading a book or napping in the shade. You don't need a massive, multilevel deck; even a small deck or patio can have several different zones, depending on your needs. Use area rugs and furniture placement to break up and define each space.
Throw a little shade
No matter how much you love the sun, shade is the key to creating a comfortable oasis. If you don't have any mature trees in your yard to leverage for shade, you can add a pergola or arbor, awnings, or a decorative umbrella, depending on your budget.
Make it private
To make your outdoor space truly relaxing, you need a little privacy. Surrounding an area with strategically planted shrubs can provide a secluded, out-in-nature feel. You can also use well-placed screens to divide your space and add a sense of mystery as you move through the yard.
Bring in all four elements
Creating a balance of elements in your landscape helps engage all your senses and make the space feel more harmonious. Lush plants and wood or stone materials take care of earth. Use windchimes to harness the movement of air and create a musical backdrop for your outdoor activities. A water feature—even a small tabletop fountain—can provide a refreshing touch on a hot day while adding a soothing layer to the soundscape. Finally, a fire pit or chiminea provides both warmth and an alluring place for people to gather.
String up some atmosphere
Set the mood for your outdoor oasis by threading string lights around your deck, over the top of a pergola or even across a trellis. Depending on your style, string lights can make your space feel festive, romantic or magical.
Splash a little color
Offset the earthy tones of your landscape with pops of color to dress up the space. Flowers can do some of the work, but a colorful rug, a few bright cushions or a dramatically painted table will add personality and interest to your outdoor retreat.
Prioritize comfort
You want your outdoor furniture to look good but avoid sacrificing comfort for style. Comfortable seating can make all the difference between a barely used patio and an inviting oasis. Whether you opt for cushioned chairs, a porch swing or a hammock (or all of the above), the furniture you choose should beckon you outside—not send you running indoors to your trusty couch.
You may be spending a bit more time at home than usual this summer, but that doesn't mean you need to stay cooped up inside. Creating your own outdoor oasis can make your staycation feel more like a relaxing retreat.