Guaranteed Asset Protection
Because no one wants an upside-down vehicle loan.
If something unfortunate happens to your new car or RV within the first years of ownership, you can easily find yourself owing more than the car or RV is worth. Guaranteed Asset Protection (GAP) protects you from the unexpected. Here's how: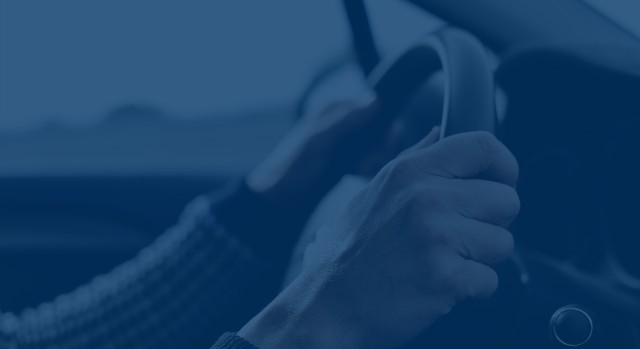 Victor has financed several vehicles with OCCU, but had never opted into GAP until his most recent vehicle. A year and a half later he found himself in a total loss accident. Not only was GAP able to cover that balance, but when he financed his next vehicle with OCCU he saved $1,000. The one-time fee gave him a total benefit of $4,949.
When Shawn purchased his 2014 Dodge, he never could have imagined totaling his truck less than two years later. His decision to add GAP to his loan saved him over $7,200!
When Norman purchased his 2016 Kia, like many others, he needed to wrap $4,300 of negative equity into his loan. The negative equity paired with the expedited depreciation of a new vehicle caused quite a problem when it was totaled. GAP paid $10,959 towards his auto loan balance!
May cover the difference
GAP pays up to 130 percent of collateral value at the time of purchase in the event of a total loss. For auto and RV loans only a few years old, the difference can be thousands of dollars.
Pay a one-time fee
GAP is a one-time fee that can be paid out of pocket at the time of a new loan or rolled into your principal loan balance.
Do you need more protection for your loan?
There are many reasons to choose GAP when beginning a new loan:
Car and RV values depreciate
It can take years to owe less than your car or RV's insurance value
Even if you put money down, you could still owe a balance
It's possible to owe more than you have in savings
Have questions?
Want to learn more about GAP? Let's connect!
Automobiles: Max term 96 months, Max MSRP and Loan Funding amount $125,000
Motorcycles (ATV, UTV, Snowmobiles, Golf Carts, Jet Skis, Dirt Bikes also included): Max term 240 months, Max MSRP and Loan Funding amount $50,000
RV/Boats: Max term 240 months, Max MSRP and Loan Funding amount $240,000
Note: Lending guidelines don't go this high for loan funding amounts and/or term lengths for everything above
Exclusions apply. See GAP Addendum to Financing Contract for details.