5 benefits of refinancing your mortgage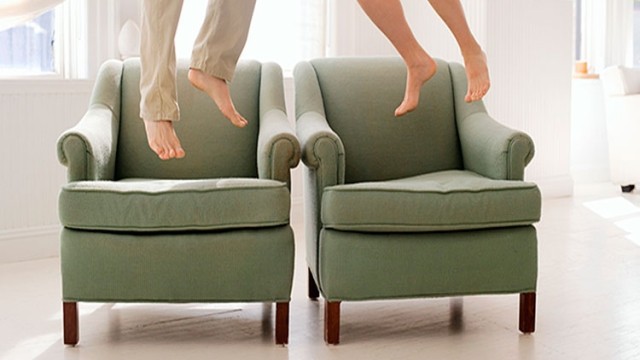 OCCU

-

08.23.2016
When you're not in the market for a home loan, it's easy to not pay attention to current interest rates.  If you already own a home, you might think it isn't necessary.  However, homeowners should keep an eye on current interest rates and continuously evaluate how their existing interest rate compares. Whether rates have dropped or your credit has improved, refinancing your mortgage could be a smart financial decision for you.
Consider these four potential perks of refinancing your home loan.
Pay less in interest
Your monthly mortgage payment and total payments you'll pay for your home when it is paid off is greatly affected by the interest rate.  The interest rate on your current home could reflect the market rates when you purchased or your credit at that time. Compare your interest rate with the current market rates, if you see a difference.  At even a quarter percent difference, you might consider refinancing.  If you want help evaluating your situation, call us and an OCCU mortgage loan officer will help you.  
Lower Monthly Payment
Wouldn't it be nice if you could reduce your monthly mortgage payment?  If your monthly payments are putting a strain on your monthly budget, consider how refinancing may lower your payment.  A decrease in rate or change in term may cause your payment to go down.  
Lose the Private Mortgage Insurance (PMI)
If you didn't have a 20 percent down payment when you bought your home, you most likely have a monthly PMI premium wrapped in your monthly payment.  Some loan programs only allow you to drop the PMI premium if you refinance once you have more than 20% equity in the home.  Keep in mind that equity can be impacted not only by the loan being paid down but also by the market value of the home increasing.
Unlock equity in your home
Have you been considering home improvement projects?  Or maybe you need to pay for your child's college?  When you refinance, you may choose to take cash out based on the equity you have in your home.  You'll need to evaluate if you have enough equity to do a cash-out refinance.  It is wise to keep your mortgage at less than 80 percent of the value of the home. Equity is calculated by subtracting the balance of your home loan from the current market value, not the value of the home when it was purchased.  
Pay your mortgage off sooner
Often the difference between a 15 and a 30-year mortgage payment isn't drastically different. Surprising since the loan term is double.  Depending on your loan terms, however, you may not be allowed to pay your home off early.  An OCCU mortgage loan officer can help determine if this option is right for you.
Evaluate your situation with an OCCU mortgage loan officer. 
Equal housing lender. NMLS ID 403502. All loans on approved credit.