How to open a Certificate of Deposit online with OCCU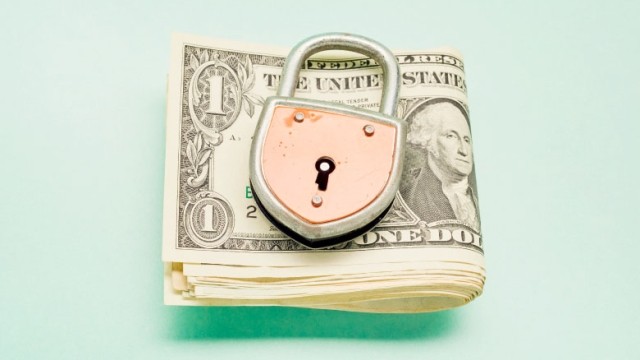 OCCU

-

03.21.2023
Making money takes work — but managing it shouldn't. At OCCU, we work hard to make managing your money as effortless as possible. That's why we're constantly innovating to expand our digital banking options and enhance the accessibility of our money tools. For example, did you know you can now open certificate of deposit (CD) accounts online? It's a new benefit we've recently rolled out to help our members save money and earn more interest with ease. If you've got some extra funds sitting in your savings account, it's now easier than ever to put them to work earning higher interest rates in a CD account.
Benefits of saving with CDs
A CD is a specialized type of savings account where you place your money for a specific amount of time (known as a term). During that time, your funds remain locked up as they earn interest at a steady rate.
So why should you open one?
For starters, investing in a CD allows you to earn the most possible interest for the least amount of risk. Not only are CDs backed by the National Credit Union Administration, so your money stays safe and sound, but they often offer the highest interest rates available among government-insured savings options. By leaving your funds untouched for the duration of the CD term, you can ensure a consistent interest rate that maximizes the return on your money.
CDs are especially useful if you have a specific savings goal with a clearly defined timeline. You can simply choose a timeframe or term that fits your plans and let the interest work its magic. Since you won't be able to pull money from your account (without paying a penalty), you'll be less tempted to spend the money on something else. This allows you to calculate exactly how much money you'll have when the CD matures, so you can be sure you'll hit your savings target on time.
The great thing about a CD is that no matter what term you choose, your money will always perform better than it would in a traditional savings account. Learn more about how to get the most out of your CD, and try out our four-step strategy for reaching your savings goals.
Choosing the right CD for you
We all have different financial needs, and those needs can change over time. That's why OCCU offers a variety of different CDs to help you meet your savings goals:
· Regular certificate accounts: Got a little extra money saved up? With just $500, you can open a CD and take your savings strategy to the next level.
· Jumbo certificate accounts: Looking to invest a large sum? Earn even higher interest rates with a balance of at least $100,000.
· Certificates with bump up options: Want to take advantage of rising interest rates? This option allows you a one-time interest rate bump, plus one extra deposit during your term.
· Certificates with pick your term options: Personalize your CD to your savings goals by choosing any term between six months and five years. Read more about the different types of CDs, how they work, and important terminology you'll need to know.
How to open a CD with MyOCCU Online & Mobile
Ready to open a CD account? You can get started right from your MyOCCU Online & Mobile account. Just log in and follow these simple step-by-step instructions:
· Select Open & Apply.
· Select New Accounts.
· Select Account.
· Select Certificates or Certificate Specials.
From there, all you need to do to get your new CD account started is choose the certificate option that's best for you and fill out the requested information. Now you can start saving like a pro!
Get started with growing your savings with ease. Log in to your MyOCCU Online & Mobile account today to find a CD account that fits your financial goals.