5 tips to keep your budget on track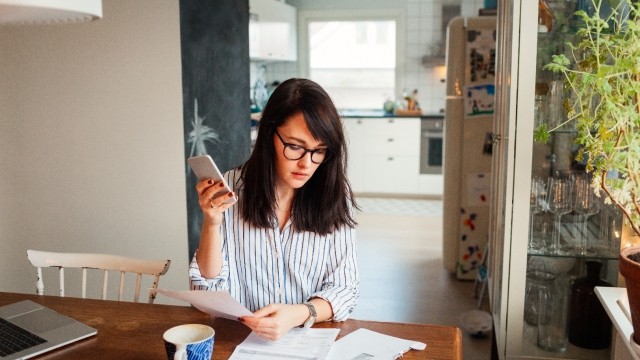 OCCU

-

08.23.2023
Whether you're working toward a specific financial goal or simply trying to keep your monthly expenses in check, a budget is a great place to start. Knowing how much money goes in and out of your accounts and making conscious decisions about future purchases and where you can cut back is good practice — for your goals, and for life in general.   
We recommend building a budget and thinking about ways you can save throughout the year, month and even the day. To get started, take a look at our helpful budgeting tips and resources below.
Examine your account statements each month There's no better way to see where your money is going than by simply checking your account statements. At the end of every month, go over your expenses — from your utility payments to your grocery bills to your nights on the town. It's a lot easier to stick to a budget if you're paying attention to your spending.  
Periodically review your budget As your income, lifestyle and spending habits evolve, so should your budget. Every few months, take a look at your budget to see what you need to adjust. If gas prices go up, for example, you may need to reduce spending in another category to account for the change. Similarly, if you get a pay raise, you may benefit by sticking to your current budget and saving the extra income for retirement or an emergency fund.  
See if you can save with a rewarding credit card If you are dedicated to paying off your credit card balance each month, you may save by switching to a rewards credit card, like our NICE Perks® Platinum Visa® Card, our Duck Card or our OSU Beaver Card. These cards allow you to earn points, which are redeemable for gift cards, travel rewards, merchandise and cash back. By redeeming points for cash, you can save on things like groceries and rent. If you're currently carrying a balance on a credit card, you may benefit from the introductory 0% annual percentage rate (APR) on balance transfers with the NICE Visa® Card.*  
Get in the habit of grocery shopping If you're not careful, dining out can chew up a huge chunk of your monthly budget. A little planning makes it easier to go grocery shopping, and preparing meals at home can save you serious money every month. Try planning out your meals a week at a time, and then let your menus guide your grocery cart down the aisles.  
Consider your goals before you budget Base your budget plan on your goals. Considering your goals will help you determine how to structure your spending and saving strategies. But be realistic. Frugality is a great way to bulk up your savings but cutting too much may not be sustainable long-term. Once you're clear about your goals and your needs, you're ready to build a budget.