Decisions, decisions: Choosing if a credit union or bank is right for you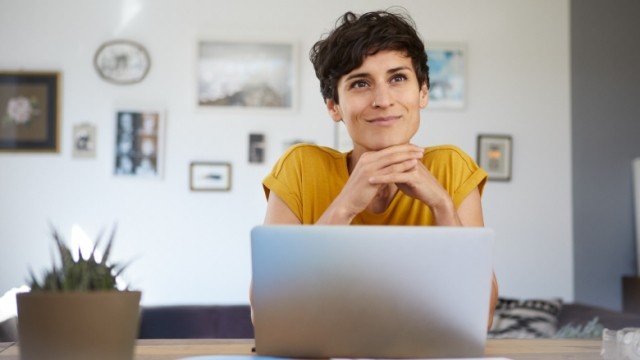 OCCU

-

06.22.2022
When choosing a place to keep your money, possibilities abound.
Whether you've just accepted your first job and need a place to direct-deposit your hard-earned paychecks, or you're looking for the best way to build a nest egg, or you're just considering a new way to do your banking, it's important to find a financial institution you can trust. One that can make you feel secure. One that has your best interests (and the best interest) in mind. One that supports the communities it's a part of.
Your standard options tend to be credit unions and banks. At first glance, the two are similar: many of the same products and services are offered and your money is protected and insured no matter which you choose (banks by the FDIC, credit unions by the NCUA). But there are distinct differences in how each institution operates.
Which is best for you and your needs? Let's lay out the facts:
Who's in charge here?
The top-level difference between credit unions and banks comes down to ownership.
Banks are businesses. They're for-profit, and they're privately owned or publicly traded. The goal of a bank is to make money. When it succeeds, its stockholders reap the rewards.
Credit unions are not-for-profit cooperatives, owned by their members. A member-elected board of directors guides operations, but the profits earned by the credit union are returned to the members through reduced fees, lower lending rates and higher interest rates on savings accounts.
Simply put: Banks are designed to make money. Credit unions are designed to make you money.
Who can join?
Because banks are businesses, they're generally welcoming of all potential accountholders.
Credit unions, on the other hand, have membership restricted to specific groups.  Each credit union has membership based on specific criteria, like where members live or the industry they work in.
In 1956, a group of 26 state employees in Oregon founded OCCU (then called Lane Federal Credit Union). Back then, membership criteria included our founders and their family members. Over the years, our membership criteria have grown a lot. Our membership now includes anyone who lives or works in a 67-county membership area that spans much of Oregon and all of Washington. We also accept University of Oregon students, and Bi-Mart employees, members and their families.
Our community of over 240,000 members makes OCCU what it is today.
Who cares?
Because credit unions operate to serve their members, they have community support baked into their values. From charitable-giving programs to help community growth to low-interest loans based on relationships rather than credit scores, credit unions like OCCU offer services that allow their members, and the community at large, to thrive.
Credit unions also often work together (really embracing the co-op mentality!) to serve their members better. Which brings us to …
Where are we?
A concern regarding credit unions is that because they tend to be locally based, their services don't travel well. Banks often have large coverage areas, making it easy to find a branch or an ATM when you're traveling.
With the cooperative spirit in mind, credit unions work together to serve their memberships. If you need to visit an OCCU branch but there's not one nearby, other credit unions will swoop in to help. You can use their ATMs without fees, and they can help you with many of your banking needs (and, of course, we'll do the same for their members.)
To find a cooperating credit union near you, go to our Locations & ATMs page, select the box next to "Shared Branches & ATMs," and then type in your location. Wherever you go, there's a credit union nearby.
The credit union difference
The credit union philosophy is people helping people. At OCCU, we're committed to serving our members and our community, helping them to grow and to thrive. And as a member, you play an important role in all this.
We're a financial cooperative, which means the deposits you make into your OCCU accounts become loans for other members, and vice versa. And as our membership grows, we can provide more loans, reduce or eliminate fees and find other ways to pass our success onto the membership that made us. Together we can help everyone thrive.