Families helping families: How one HELOC touched many lives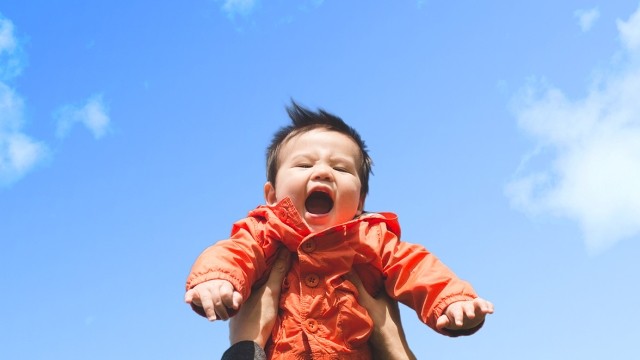 OCCU

-

10.16.2018
Kindergarten teacher Sarah M, sees a lot of kids. Some can't afford school supplies. Some are hungry. Some end up sitting in the school office for hours, wondering if they'll get picked up.
When Sarah spotted one of her former students waiting to be picked up after hours, she grew concerned. Working near the First Place Family Shelter, a refuge for homeless families, she's no stranger to kids who face difficult living situations. Sometimes the Department of Human Services gets involved. Each time, she worries over what will happen to her students if their situation escalates.
This time, however, she was prepared to do something about it.
"I had started looking into foster care and what I had to do to become a foster parent," she says. She'd already taken the classes and initiated the certification process when she got the news that her former student, along with two brothers, needed a temporary home. Could she take them in?
"I was like, 'OK, how are we going to make this happen?' " she says.
For a single mother of three on a teacher's salary, doubling the size of her family overnight wasn't easy. But she had a handy tool available: her home equity line of credit (HELOC).
She had opened her HELOC awhile back to consolidate debts and nearly had it paid off. It saved the day when shuttling six kids around to their various appointments in her tiny Honda Fit became impractical. She didn't have enough seatbelts for everyone in her household, let alone room for bringing friends along on family adventures.
"Suddenly, with more kids, I needed a bigger car," she says.
When a great deal on a reliable used car came up, Sarah needed to act quickly. She tapped her HELOC to snap up the vehicle, along with a couple of car seats for the youngest kiddos, and life got a whole lot easier.
"I never imagined I would use it that way," she says. "If I hadn't had my HELOC, I don't think I would have been able to take advantage of that."
Since welcoming her initial "bonus kids," as she fondly calls them, nearly a year ago—all three were eventually placed with another family — Sarah has sheltered 13 foster children. All are under a lot of stress. Being a teacher has given Sarah tools for dealing with challenging children, which means she's able to take in kids that other foster families aren't equipped to handle.
She can't resolve all the challenges they face, but she does what she can to help.
"One thing I really had to reconcile myself to is that you can't expect to be a savior," she says. "I'm not going to fix it. That's not my role. But I can play a role in making things a little bit better for a little while. That's what I have to do."
Having a car she can count on to get everyone where they need to go—and a HELOC available when she needs it—has certainly made things better for Sarah.
"It doesn't seem like a different car would make that much difference in your life, but for me it was really huge," she says. "It allowed me to accommodate more kids in my house without a lot of stress. It's surprising how much stress was relieved and freedom gained by being able to easily accommodate everyone."